General Description
Behaviour! As teachers, you have to deal with a variety of student behaviours on a daily basis. You can have the perfect lesson plans, great organisation, and even the best resources, but if you have one or more behaviour issues in your classroom; the classroom's entire rhythm can be thrown into disarray.
Children behaving negatively can cause a myriad problems for all teachers and understanding these behaviours means that you will not only create a more harmonious classroom environment, but you will also be able to provide better learning experiences for ALL students.
This course explores childhood behaviour and provides strategies to assist teachers to understand and make necessary adjustments depending on that behaviour; but also to assist students to understand their own behaviour so that they may choose to make more appropriate choices.
Audience
teachers, teacher assistants, assistant principals, principals.
Available Delivery Formats
Format Description
Do you have a team of teachers interested in this course?
If several teachers would benefit from this course, you can purchase it for a team of teachers from your school. There is no limit to the number of teachers, but they must all teach at the school, and you must provide all their details at time of purchase
Regular Price - $1700 + GST
School Membership Price – 50% off - $850 + GST
To find out about School Membership visit tta.edu/go/membership
Try before you buy
It's a great idea for the PD Coordinator to review an online course before purchasing it for a team of teachers. PD Coordinators can do any online course for FREE once they have set up their account at tta.edu/go/freepd . If you want to recommend FREE PD to your PD Coordinator, click here to nominate them.
Money Back Guarantee - If you complete less than 25% of an online course and aren't impressed, simply visit tta.edu/go/refund to let us know what happened, and we will cancel your enrolment and provide a full refund.
If you are ready to purchase, Click here to order the Whole School Online version of this course now
Teaching Standards
4.3.2 Proficient Level – Manage challenging behaviour
4.4.2 Proficient Level – Maintain student safety
Are you in NSW? If so, this is relevant for you

Completing this course will contribute 6 hours of NESA Registered PD addressing 4.3.2 & 4.4.2 from the Australian Professional Standards for Teachers towards maintaining Proficient Teacher Accreditation in NSW.
This course contributes to 6.0 professional development hours.
Sessions
No session information is available.
No Reviews
There are no reviews of this format at this time.


About the team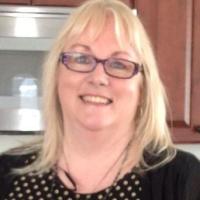 Creator
Karen Barley is an internationally recognized educational consultant specializing in the needs of children with autism and their families. She has over 30 years of expertise as an educator, private one-on-one consultant, course developer and educational technology specialist.
Karen is especially successful connecting with children who have autism and creating behavioral, sensory and educational strategies that help children reach their full potential. Her highly personable style, combined with extensive research, knowledge and firsthand experience of the needs of children with autism, makes her extremely effective and innovative in tailoring individual solutions for families and their schools. Using new and existing approaches Karen integrates her pioneering work with iPad technology to create differentiated educational programs where children with autism can consistently experience success while learning.
In addition, Ms. Barley is an accomplished and engaging, sought after public speaker and teacher trainer. She has shared her significant insights and knowledge on such subjects as, Technology in Education, Technology and Autism, Autism Awareness, 21st Century Learning, Technology and Curriculum Development and other subjects in the United States, Australia and as a keynote guest speaker for international face to face and online conferences.
She is now undertaking her PHD and is a sessional teacher at Monash University.