Learning Areas
Teaching Standards
1.1.2 Proficient Level - Physica...

Use teaching strategies based on knowledge of students' physical, social and intellectual development and characteristics to improve student learning. (All States:National Standard 1.1 – Proficient Level {NSW uses BOSTES code -1.1.2})

2.1.2 Proficient Level - Content...

Apply knowledge of the content and teaching strategies of the teaching area to develop engaging teaching activities. (All States:National Standard 2.1 – Proficient Level {NSW uses BOSTES code -2.1.2})

3.3.2 Proficient Level - Use tea...

Select and use relevant teaching strategies to develop knowledge, skills, problem solving and critical and creative thinking. (All States:National Standard 3.3 – Proficient Level {NSW uses BOSTES code -3.3.2})

6.2.2 Proficient Level - Engage ...

Participate in learning to update knowledge and practice, targeted to professional needs and school and/or system priorities. (All States:National Standard 6.2 – Proficient Level {NSW uses BOSTES code -6.2.2})

7.4.2 Proficient Level - Engage ...

Participate in professional and community networks and forums to broaden knowledge and improve practice. (All States:National Standard 7.4 – Proficient Level {NSW uses BOSTES code -7.4.2})
General Description
'Getting Others on Board' explores how to involve other people in implementing change (whether it be educational, social or environmental) in your school.
In this course, you will access and experiment with a range of tools that help enable people in your community to do things they've never done before. You will learn more about:
Working with the elements of change.
Communicating with different types of people.
Building interest and momentum.
Identifying potential barriers and how to overcome them.
You will be encouraged to apply your learning during the course through a range of practical activities, which can be then be shared with students and colleagues.
This course is also suitable for organisations and government agencies that are supporting primary schools with change projects.
Audience
Teachers, principals, school leaders, parents and others working with primary schools.
Available Delivery Formats
Format Description
Most TTA online courses are available with an Online Subscription. For a little more than the price of one course, you can gain up to 20 PD hours per year. Learn more HERE.
A normal online course is delivered over 1-12 weeks and is worth from 3-12 PDhrs depending on the course content and its objectives. Participants will not need to take time off, the course date is the START date only, end dates will be advertised with course hours.
>> This 6 hour online professional development is open for 6 weeks.
We recommend you allocate some time in your calendar, in advance, to enjoy the activities and get the most out of the course.
This course contributes to 6.0 professional development hours.
Occurrences
There are no occurrences of Online - Individual in Australia (ACT) at this time.
Sessions
1. Introduction
25 minutes
Read about course requirements, meet your group and consider what you already know about change.
2. Knowing Your People
1 hour and 15 minutes
- Find out about four common attitudinal groups that affect the way people respond to change.
- Think about who in your life may belong to each group.
- Learn how values influence the way people think about change.
- Go on a fact-finding mission.
3. It's All in the Message
1 hour and 30 minutes
Investigate whether facts really do motivate people to change. Analyse communication by watching a range of ads. Use the 'Made to Stick' model to improve your communication.
4. Expanding the Comfort Zone
55 minutes
Explore the factors that help people move slowly out of their comfort zone and embrace change.
5. Maintaining Momentum
1 hour
Identify what is already working and why. Consider how to set realistic goals for yourself and others. Find out if incentives and rewards really work. Identify how you might celebrate the big and the small steps to change.
6. Reflection
45 minutes
Use a narrative planning tool to apply your learning, think about overcoming obstacles, reflect on what you've learnt during the course.
Further Study
No duration specified
After you've completed the course, you are welcome to explore these bonus lessons to deepen your learning.
User Rating
4.3
Latest Reviews
Please note the feedback listed here is unfiltered, and includes all comments and ratings collected.
Getting Others on Board (Primary)
The course was engaging and easy to follow. There was a good mixture of videos to watch and text to read. It was manageable. I learnt some new strategies and tools and also was confirmed in some of the ways I'm getting others on board.
Getting Others on Board - Primary
I am looking forward to putting into practice some of the ideas. I am glad that I have some notes to look back on because there was a lot of information to take in. It was my first online course so thanks Kirsty for all of your support and for helping me through!
Getting Others on Board - Primary
Getting Others on Board - Primary
This was a transformative pd in all the best ways. We have found it difficult to maintain the level of change required in the school and the style of presentation, the information and tools given were not only spot on but really inspiring. Thank you Kirsty!
Getting Others on Board (Primary)
It was a great course which taught me the skills in increasing staff and community participation in environmental education initiatives.
Getting Others on Board (Primary)
I think the course was great, it made me stop and think about my practice and how I try to "sell" my ideas. I loved all the examples and the video clips and the extra reading mad available through the course.
Getting Others on Board - Primary
An excellent PD with many engaging resources and short and sweet activities which cement key concepts and important communication techniques. Highly recommend this course to anyone trying to get others on board!
About the team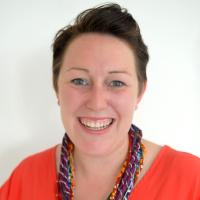 Creator
Kirsty helps teachers grow in their profession. She is the Head of Professional Development at Cool Australia, inspiring hundreds of educators each year. Kirsty shares her 15+ years of teaching and training experience. In her courses, she creates a dynamic space for teachers to be creative and curious. She builds teacher confidence and makes information relevant, helpful and powerful. Kirsty also has a background in communication and talking to people about change.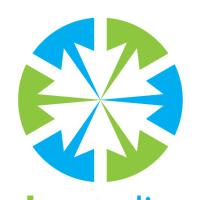 Creator
Cool Australia is an award winning not-for-profit dedicated to supporting educators with tools to foster 'learning for life'. We help integrate topics around sustainability, ethics, economics and wellbeing across the curriculum. This enables teachers of all age groups and disciplines to engage young Aussies in real-life learning whilst achieving Australian Curriculum and Early Years Learning Framework outcomes. Our accredited professional development is designed to build your confidence, understanding and expertise. You will learn through a mixture of practical and thinking activities as well as hearing the stories of others. Plus you will access a range of teaching tools that can you can use straight away in your teaching.