Learning Areas
Teaching Standards
1.2.2 Proficient Level - Underst...

Structure teaching programs using research and collegial advice about how students learn. (All States:National Standard 1.2 – Proficient Level {NSW uses BOSTES code -1.2.2})

2.1.2 Proficient Level - Content...

Apply knowledge of the content and teaching strategies of the teaching area to develop engaging teaching activities. (All States:National Standard 2.1 – Proficient Level {NSW uses BOSTES code -2.1.2})

2.3.2 Proficient Level - Curricu...

Design and implement learning and teaching programs using knowledge of curriculum, assessment and reporting requirements. (All States:National Standard 2.3 – Proficient Level {NSW uses BOSTES code -2.3.2})

3.3.2 Proficient Level - Use tea...

Select and use relevant teaching strategies to develop knowledge, skills, problem solving and critical and creative thinking. (All States:National Standard 3.3 – Proficient Level {NSW uses BOSTES code -3.3.2})

6.2.2 Proficient Level - Engage ...

Participate in learning to update knowledge and practice, targeted to professional needs and school and/or system priorities. (All States:National Standard 6.2 – Proficient Level {NSW uses BOSTES code -6.2.2})
General Description
A growing body of research suggests that nature play helps children develop their physical, intellectual, emotional, social and moral capacities. There are many ways to integrate nature play into your learning programs, no matter where your early childhood service is located.
In this 2 hour online course, you will explore:
Research about how nature play helps childhood development.
Ways to integrate nature play into your service's programs.
Opportunities and barriers.
How to talk to families and involve your community.
A range of teaching resources linked to the EYLF.
Build your confidence and skills. Explore the course at your own pace, in your own time.
Learn today, teach tomorrow.
Audience
Early childhood educators, centre directors, managers and others working with early childhood services.
Available Delivery Formats
Format Description
Most TTA online courses are available with an Online Subscription. For a little more than the price of one course, you can gain up to 20 PD hours per year. Learn more HERE.
A short online course is delivered over 1-3 weeks in duration and is worth 2-3 PD hrs depending on the course content and its objectives. Participants will not need to take time off, the course date is the START date only, end dates will be advertised with course hours.
This course supports the EYLF in Outcomes 2, 3 and 4.
It also supports achieving National Quality Standard 2.2 and 3.2.
This course is always open and you can join at any time.
Please note that we run this online course on the Open Learning platform, and you should expect an invitation to the course within 2 working days. There are no set times when you must attend any webinars etc, everything you need will be ready to access inside the course. If you have any problems accessing the course please contact admin@tta.edu.au and we will assist you.
This course contributes to 2.0 professional development hours.
Occurrences
| | Start Date | Location | Availability | Price | | |
| --- | --- | --- | --- | --- | --- | --- |
| Enrol Now | 01/03/2018 | Online | Places available | $89 + GST | | Enrol Now |
Sessions
1. Introduction
20 minutes
Introduce yourself to the course group and get outside in nature.
2. The Benefits
15 minutes
Think about how children's health is changing and find out about the many benefits of nature play.
3. Types of Nature Play
30 minutes
Discover the types of nature play and consider what will be appropriate for your early childhood service or organisation.
4. EYLF and NQS
20 minutes
Explore nature play resources that help your service achieve Early Years Learning Framework (EYLF) outcomes and the requirements of the National Quality Standard (NQS).
5. Overcoming Challenges
20 minutes
Find out about risk management and how to talk to families about nature play.
6. Reflection
15 minutes
Use a fun reflection tool to think about your learning and consider your next steps.
Further Study
No duration specified
After you've completed the course, you are welcome to explore these optional lessons to deepen your learning.
User Rating
4.3
Latest Reviews
Please note the feedback listed here is unfiltered, and includes all comments and ratings collected.
Nature Play in Early Childhood
This course was informative and enjoyable as well as flexible to cater to busy working people.
Nature Play in Early Childhood
As i have already read a lot about the benefits of nature play a lot of this wasn't news to me however I of course still found it fascinating to have a lot of my personal theories about the link between nature and mental health proven by Dimity Williams. It makes me so happy that there are so many passionate people out there that believe in nature play! I thought it was just something I enjoyed but now i see that it really is absolutely an essential part of my job as an educator to provide these nature experiences for the children I work with.
Nature Play in Early Childhood
Loved this course – focused and concise. Everything is backed up with research and some great ideas are shared.
Nature Play in Early Childhood
An informative course that makes you stop and rethink outdoor and nature play.
Nature Play in Early Childhood
I enjoyed the course. It gave me a different perspective on Nature in Early Childhood. I am a person that enjoys the outdoors and know the personal benefits for me interacting with nature and now I know the benefits for the children. I would recommend this course to other early childhood educators in reflecting the importance of how to nurture nature in children.
Nature Play in Early Childhood
A very worthwhile course to do with so many links to further information. It gave me the confidence to implement some nature based play experiences in our play area at school by just starting small
Nature Play in Early Childhood
The course was well organised and informative. It was useful to refresh my knowledge and ideas yet challenging to provide new information to be able to take away and incorporate it into my early childhood setting. I am looking forward to working with families and supporting children through play with nature which will further enhance their health and development. I am also looking forward to exploring the links and further extending on my knowledge.
Nature Play in Early Childhood
Excellent and resourceful.
Nature Play in Early Childhood
The course provided a variety of resources that can be used freely.
Nature Play in Early Childhood
A very useful course that provided ideas on how to include nature play into learning programs.
Nature Play in Early Childhood
Great course explaining the benefits of nature play. I would have liked to have seen more examples of nature play grounds that have already been set up and some suggestions of how to create a wildscape in a back yard. (Eg what are the best materials/timber types etc)
Nature Play in Early Childhood
I enjoyed the flexibility and different ways to learn- video clips, links to other resources which meant I could walk away with further learning and resources to use after the course is finished
Nature Play in Early Childhood
Nature and Play is a great course for strategies to assist students in developing resilience skills. There are a many resources available as well as valuable support from Cool Australia.
Nature Play in Early Childhood
This course reinforced my thought process for why and how I should develop a Nature play component for my class. Information and resources were excellent! I have enjoyed this course and makes me a little hungry for some more! Thanks so much!
Nature Play in Early Childhood
A very useful course. It provided me with a deeper understanding of the importance of nature play has on a child social, emotional and physical well being. Working with Special needs children it has allowed me to gain ideas and strategies to assist them in their learning and guided them into become confident individuals.
Nature Play in Early Childhood
This course was brilliantly researched and executed. I am a total Cool Australia advocate as the job they do is extremely professional and personal at the same time.
About the team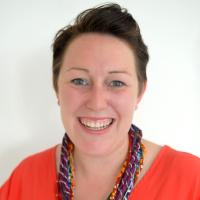 Creator
Kirsty helps teachers grow in their profession. She is the Head of Professional Development at Cool Australia, inspiring hundreds of educators each year. Kirsty shares her 15+ years of teaching and training experience. In her courses, she creates a dynamic space for teachers to be creative and curious. She builds teacher confidence and makes information relevant, helpful and powerful. Kirsty also has a background in communication and talking to people about change.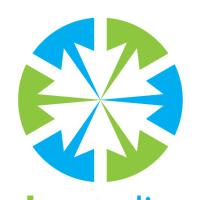 Creator
Cool Australia is an award winning not-for-profit dedicated to supporting educators with tools to foster 'learning for life'. We help integrate topics around sustainability, ethics, economics and wellbeing across the curriculum. This enables teachers of all age groups and disciplines to engage young Aussies in real-life learning whilst achieving Australian Curriculum and Early Years Learning Framework outcomes. Our accredited professional development is designed to build your confidence, understanding and expertise. You will learn through a mixture of practical and thinking activities as well as hearing the stories of others. Plus you will access a range of teaching tools that can you can use straight away in your teaching.
Creator
If you hold a current TTA Subscription you can enrol into this course for free. To learn more, visit tta.edu.au/go/subscription
Please review the course details to learn how many PD hours this course contributes.