Learning Areas
Teaching Standards
1.2.2 Proficient Level - Underst...

Structure teaching programs using research and collegial advice about how students learn. (All States:National Standard 1.2 – Proficient Level {NSW uses BOSTES code -1.2.2})

2.1.2 Proficient Level - Content...

Apply knowledge of the content and teaching strategies of the teaching area to develop engaging teaching activities. (All States:National Standard 2.1 – Proficient Level {NSW uses BOSTES code -2.1.2})

2.3.2 Proficient Level - Curricu...

Design and implement learning and teaching programs using knowledge of curriculum, assessment and reporting requirements. (All States:National Standard 2.3 – Proficient Level {NSW uses BOSTES code -2.3.2})

3.3.2 Proficient Level - Use tea...

Select and use relevant teaching strategies to develop knowledge, skills, problem solving and critical and creative thinking. (All States:National Standard 3.3 – Proficient Level {NSW uses BOSTES code -3.3.2})

6.2.2 Proficient Level - Engage ...

Participate in learning to update knowledge and practice, targeted to professional needs and school and/or system priorities. (All States:National Standard 6.2 – Proficient Level {NSW uses BOSTES code -6.2.2})
General Description
A growing body of research suggests that nature play helps children develop their physical, intellectual, emotional, social and moral capacities. There are many ways to integrate nature play into your learning programs, no matter where your early childhood service is located.
In this 2 hour online course, you will explore:
Research about how nature play helps childhood development.
Ways to integrate nature play into your service's programs.
Opportunities and barriers.
How to talk to families and involve your community.
A range of teaching resources linked to the EYLF.
Build your confidence and skills. Explore the course at your own pace, in your own time.
Learn today, teach tomorrow.
Audience
Early childhood educators, centre directors, managers and others working with early childhood services.
Available Delivery Formats
Format Description
Course Access - This course is available 24/7. Once your enrolment is complete you will be emailed with details to give you course access. You can complete the course when it suits you, and you will have ongoing access to revisit the course at any time.
My school has TTA School Membership - If your school has TTA School Membership and will be paying for your course, please enrol in the normal way. Upon submitting your enrolment confirmation, your enrolment request will be sent to your PD Coordinator for approval. Once they approve the enrolment you will be emailed with details for course access. The school will not be charged until the PD Coordinator approves the enrolment.
Did you know that courses are 50% off with TTA School Membership? - Click here to learn more about School Membership
Do you have a team of teachers interested in this course? - If several teachers would benefit from this course, you can pay as little as $850 + GST and give all teachers access to this course. To learn more, click on the tab 'WHOLE SCHOOL ONLINE' above
Money Back Guarantee - If you complete less than 25% of an online course and aren't impressed, simply visit tta.edu/go/refund to let us know what happend, and we will cancel your enrolment and provide a full refund.
This course supports the EYLF in Outcomes 2, 3 and 4.
It also supports achieving National Quality Standard 2.2 and 3.2.
Teaching Standards
1.2.2 Proficient Level – Understand how students learn
2.1.2 Proficient Level – Content and teaching strategies of the teaching area
2.3.2 Proficient Level – Curriculum, assessment and reporting
3.3.2 Proficient Level – Use teaching strategies
6.2.2 Proficient Level – Engage in professional learning and improve practice
Are you in NSW? If so, this is relevant for you

Completing this course will contribute 2 hours of NESA Registered PD addressing 1.2.2, 2.1.2, 2.3.2 & 6.2.2 from the Australian Professional Standards for Teachers towards maintaining Proficient Teacher Accreditation in NSW.
This course contributes to 2.0 professional development hours.
Occurrences
Sessions
Introduction
20 minutes
Introduce yourself to the course group and get outside in nature.
The Benefits
15 minutes
Think about how children's health is changing and find out about the many benefits of nature play.
Types of Nature Play
30 minutes
Discover the types of nature play and consider what will be appropriate for your early childhood service or organisation.
EYLF and NQS
20 minutes
Explore nature play resources that help your service achieve Early Years Learning Framework (EYLF) outcomes and the requirements of the National Quality Standard (NQS).
Overcoming Challenges
20 minutes
Find out about risk management and how to talk to families about nature play.
Reflection
15 minutes
Use a fun reflection tool to think about your learning and consider your next steps.
Further Study
No duration specified
After you've completed the course, you are welcome to explore these optional lessons to deepen your learning.
No Reviews
There are no reviews of this format at this time.


About the team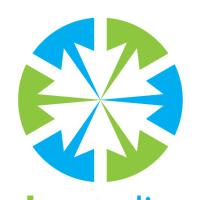 Creator
Cool Australia is an award winning not-for-profit dedicated to supporting educators with tools to foster 'learning for life'. We help integrate topics around sustainability, ethics, economics and wellbeing across the curriculum. This enables teachers of all age groups and disciplines to engage young Aussies in real-life learning whilst achieving Australian Curriculum and Early Years Learning Framework outcomes. Our accredited professional development is designed to build your confidence, understanding and expertise. You will learn through a mixture of practical and thinking activities as well as hearing the stories of others. Plus you will access a range of teaching tools that can you can use straight away in your teaching.