Learning Areas
Teaching Standards
2.6.2 Proficient Level - Informa...

Use effective teaching strategies to integrate ICT into learning and teaching programs to make selected content relevant and meaningful. (All States:National Standard 2.6 – Proficient Level {NSW uses BOSTES code -2.6.2})

3.4.2 Proficient Level - Select ...

Select and/or create and use a range of resources, including ICT, to engage students in their learning. (All States:National Standard 3.4 – Proficient Level {NSW uses BOSTES code -3.4.2})

4.5.2 Proficient Level - Use ICT...

Incorporate strategies to promote the safe, responsible and ethical use of ICT in learning and teaching. (All States:National Standard 4.5 – Proficient Level {NSW uses BOSTES code -4.5.2})
General Description
Teenagers are among the most prolific users of Social Media, with some statistics suggesting that up to 95 per cent of teens with access to the Internet are using one or more forms of social media. Like or loathe it, there is no escaping that social media is intrinsic to the teenage life, so the natural progression is that to include the use of social media into Curriculum.
Just as we teach students about social values, personal and community safety, and how to prepare for the world outside of school, it's increasingly vital that we teach students how to use social media positively, respectfully and safely.
This course explores the 'do's and don'ts' of Social Media, including the negatives and positives of using Social Media. You will learn about how to create a socially connected classroom; how to teach your students to be respectful of each other online; how to teach students to protect their online identity and reputation; how to ward off cyber bullying; and how to build an online Curriculum Vitae that can set your students up for future employment.
By taking this course, you will be better prepared to support your student's online activities so that they will be protected, safe and prepared. You will learn to be a mentor and role model who fosters positive and appropriate online experiences that set's your students up for the future.
Audience
Upper Primary Teachers, Secondary Teachers, Principals, Assistant Principals
Available Delivery Formats
Format Description
Course Access - This course is available 24/7. Begin the course when it suits you. After completing the course you will still have ongoing access to review content.
Important information for schools with an Unlimited Online Subscription Package Please ignore the listed prices. The correct discounts will be applied to all enrolments. Make sure to select your school to pay for you.
Did you know that this course is FREE with an Unlimited Online Subscription Package? Click here to learn more
Are you interested in purchasing this course for a team of teachers? - See the 'ONLINE - TEAM' tab above
Money Back Guarantee - If you complete less than 25% of an online course and aren't impressed, simply visit tta.edu/go/refund to let us know what happened, and we will cancel your enrolment and provide a full refund.
Teaching Standards
2.6.2 Proficient Level – Information and Communication Technology (ICT)
3.4.2 Proficient Level – Select and use resources
4.5.2 Proficient Level – Use ICT safely, responsibly and ethically
Are you in NSW? If so, this is relevant for you

Completing this course will contribute 6 hours of NESA Registered PD addressing 2.6.2, 3.4.3 & 4.5.2 from the Australian Professional Standards for Teachers towards maintaining Proficient Teacher Accreditation in NSW.
This course contributes to 6.0 professional development hours.
Occurrences
Sessions
Social Media - Overview
30 minutes
What is Social Media?
What types of Social Media is out there?
What are the statistics for student use of Social Media?
Overview of Positives and Negatives.
Online, including Video, articles, activities.
Cyber Safety
1 hour and 30 minutes
Cyber Bullying
Being Social Media Savvy
Be aware of sexual predators
Know how to secure your privacy & security settings.
What NOT to post!!!!
Mind Your Status
Lock Your Online Door.
Online, including Video, articles, activities.
How You Can be a Social Media Mentor & Role Model
45 minutes
Integrating Social Media into your daily Classroom Activities
Why should we integrate Social Media?
Using What Students are Familiar with
Through daily use, you role model positive online behaviour
Online, including Video, articles, activities.
Using Social Media as Academic Tools
1 hour and 30 minutes
The possibilities for Academic use:
Facebook & Twitter
Instagram
YouTube, Vimeo – Using Video channels to share ideas, lessons, learning and for collaboration
Using Pinterest to share ideas and demonstrate learning
Google + - to Collaborate on Group projects
Use Zoom, Skype or Google Hangouts to teach and learn
Online, including Video, articles, activities.
Creating a Positive Social Presence
1 hour and 30 minutes
Understanding that potential employers are more and more turning to Social Media to 'check' on candidates.
Linkedin – Use this Social Media network to create an evolving online Curriculum Vitae & Portfolio
Pinterest – store work, art work, ideas, articles, blogs etc. All of this can be referenced so that potential employers could view work.
Teaching students to create an online social presence that they can be proud of.
Slideshare – Use slideshare to create digital portfolios.
Online, including Video, articles, activities.
Overview & Review
15 minutes
Review of Course
Identify possible future professional development.
User Rating
4.6
Latest Reviews
Please note the feedback listed here is unfiltered, and includes all comments and ratings collected.
Teaching Digital Citizenship using Social Media - Karina Barley
Very relevant for today's classroom and today's students Great PD with content very relevant to all levels of secondary school students regarding SM use
Teaching Digital Citizenship using Social Media - Karina Barley
some good resources to show students
Teaching Digital Citizenship using Social Media - Karina Barley
The course content was high quality, extremely relevant and meaningful to me as not only a teacher but also a parent.
Teaching Digital Citizenship using Social Media - Karina Barley
The quality was excellent and it was all relevant.
Teaching Digital Citizenship using Social Media
I enjoyed the course and found the course resources ?and those shared by colleagues useful. I plan to use these when teaching cyber safety to students.
Teaching Digital Citizenship using Social Media
I found that the course had some fantastic and relevant content; particularly up to date with issues, lesson ideas and concepts that we as teachers should be tackling. Additionally, some nice suggestions in regards to how to use SM as tools for learning and how they can be best applied to help support student understanding.
Teaching Digital Citizenship using Social Media
Some parts were a little dated, I thought. When dealing with this particular part of education it is essential that the content in current. I liked that I was able to see other students comments and this made for a nice collaborative environment.
The focus on using FB to communicate with students was challenging. There are already so many other recommended (and free) LMS platforms for achieving this type of communication.
Teaching Digital Citizenship using Social Media
I think that the content needs alittle updating. I work with students in Years 7 & 8, 90% of whom do not have a Facebook account. I would be interested in learning more about Snapchat, and Instagram. I appreciate the information about privacy settings on Facebook. I realise that many of these social media sites are fads and as teachers we are always playing catch up as the students move to the next
Teaching Digital Citizenship using Social Media
Informative course on Digital Citizenship, there was plenty of useful engagement techniques for the modern classroom.
Teaching Digital Citizenship using Social Media
A lot of document were provided, all very seriously and appropriately done. I have learnt a lot. I would have expected more on how to integrate it into senior students units of work.
Teaching Digital Citizenship using Social Media
This was a wonderful course and it opened up my eyes to SM and online safety. The delivery was good and it allowed me to complete modules at my own pace. The only difficulty in applying it at school is that they have blocked some SM avenues. Thank you for the course and the learning gained.
Teaching Digital Citizenship using Social Media
Before the course I had a slightly negative preconception about social media and it's use/potential use in the classroom. After engaging in the course I can see it's potential and have had the opportunity to develop lesson and unit ideas that will integrate its use very willingly
Teaching Digital Citizenship using Social Media
Excellent content and very relevant to today's generation; essential information for teachers of today's students. Karina is also a great facilitator and offers frequent guidance and feedback.
Teaching Digital Citizenship using Social Media
The course is excellent and useful. The course combines the strategies on how to use Social Media as educational tools and how to use them safely. Therefore, teachers
Are more confident to use Social Media in the teaching and learning process.
Teaching Digital Citizenship using Social Media
I encourage teachers to complete this course as it all about the changing world when in comes to technology in the classroom and Social Media. It covered not only how students use Social Media, but also our uses and how important it is to develop a positive digital footprint. I had so much fun completing this course! Thank you to Karen Barley and her team!
Teaching Digital Citizenship using Social Media
I really enjoyed this course. It is relevant to teaching today and provided some great information on the way that Social Media can be used in our lessons. I also really liked viewing the videos to see people who have already implemented some of these tools and how they go about using them.
Teaching Digital Citizenship using Social Media
Overall easy to follow and very informative.
Teaching Digital Citizenship using Social Media
I found the course really helpful with my plan to structure a cyber safety course for the pastoral system at my school. While I already knew some of the content, it had some great resources which I plan to utilise.
Teaching Digital Citizenship using Social Media
Course provided some good options and strategies that could be used to implement ICT in the classroom In a safe and meaningful way.
About the team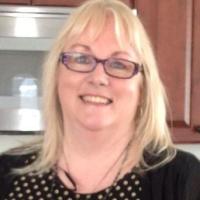 Creator
Karen Barley is an internationally recognized educational consultant specializing in the needs of children with autism and their families. She has over 30 years of expertise as an educator, private one-on-one consultant, course developer and educational technology specialist.
Karen is especially successful connecting with children who have autism and creating behavioral, sensory and educational strategies that help children reach their full potential. Her highly personable style, combined with extensive research, knowledge and firsthand experience of the needs of children with autism, makes her extremely effective and innovative in tailoring individual solutions for families and their schools. Using new and existing approaches Karen integrates her pioneering work with iPad technology to create differentiated educational programs where children with autism can consistently experience success while learning.
In addition, Ms. Barley is an accomplished and engaging, sought after public speaker and teacher trainer. She has shared her significant insights and knowledge on such subjects as, Technology in Education, Technology and Autism, Autism Awareness, 21st Century Learning, Technology and Curriculum Development and other subjects in the United States, Australia and as a keynote guest speaker for international face to face and online conferences.
She is now undertaking her PHD and is a sessional teacher at Monash University.