General Description
Autism is a hugely topical area as the statistics for the prevalence of Autism rise with each year. This has many ramifications for the education system and teaching as parents now demand an equal, inclusive education for their children who have Autism.
Mainstream school & teachers are largely ill-equipped and have minimal Autism training. This course will provide you with vital information, strategies and techniques that you can take back to your school and classroom.
This is the second of two courses presented by Karen Barley on Autism Awareness. You can take this course as an extension of the original Autism course or as a stand alone. YOU DO NOT NEED to take the first course to do this one.
Audience
Principals, Teachers, Teacher's Aides.
Available Delivery Formats
Format Description
Do you have a team of teachers interested in this course?
If several teachers would benefit from this course, you can purchase it for a team of teachers from your school. There is no limit to the number of teachers, but they must all teach at the school, and you must provide all their details at time of purchase
Regular Price - $1700 + GST
School Membership Price – 50% off - $850 + GST
To find out about School Membership visit tta.edu/go/membership
Try before you buy
It's a great idea for the PD Coordinator to review an online course before purchasing it for a team of teachers. PD Coordinators can do any online course for FREE once they have set up their account at tta.edu/go/freepd . If you want to recommend FREE PD to your PD Coordinator, click here to nominate them.
Money Back Guarantee - If you complete less than 25% of an online course and aren't impressed, simply visit tta.edu/go/refund to let us know what happened, and we will cancel your enrolment and provide a full refund.
If you are ready to purchase, Click here to order the Whole School Online version of this course now
This format has a combination of video, images, text and screencasting videos.
Teaching Standards
1.5.2 Proficient Level – Differentiate teaching to meet the specific learning needs of students across the full range of abilities
1.6.2 Proficient Level – Strategies to support the participation of students with disability
2.6.2 Proficient Level – Information and Communication Technology (ICT)
Are you in NSW? If so, this is relevant for you

Completing this course will contribute 6 hours of NESA Registered PD addressing 1.5.2, 1.6.2 & 2.6.2 from the Australian Professional Standards for Teachers towards maintaining Proficient Teacher Accreditation in NSW.
This course contributes to 6.0 professional development hours.
Sessions
Introduction
15 minutes
Course Overview
Course Requirements
Technical Requirements
Professional Standards
Autism - Overview
1 hour and 30 minutes
Autism – Autism as a Continuum/Spectrum
Understanding the DSM-V
What does this mean for educators?
Identifying children who may be on the Spectrum and what to do next.
How does Autism affect learning?
1 hour
Don't mistake autism symptoms for an intellectual disability.
Focus on the positives – what can a student do, NOT what they can't do.
The Classroom
1 hour and 30 minutes
Strategies for the classroom (Inclusive model)
What to do if you know you are going to have a student with Autism in your classroom.
Collaboration with parents
Lessons & presenting classroom work to students who have Autism
1 hour and 30 minutes
Presenting classroom 'work' and lessons students who are on the Autism Spectrum
Understand me, so that you understand my learning style.
Why technology?
Course Summary
15 minutes
Review learning
Identify other professional development opportunities
No Reviews
There are no reviews of this format at this time.


About the team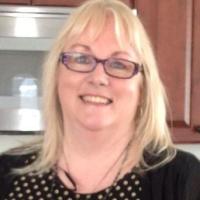 Creator
Karen Barley is an internationally recognized educational consultant specializing in the needs of children with autism and their families. She has over 30 years of expertise as an educator, private one-on-one consultant, course developer and educational technology specialist.
Karen is especially successful connecting with children who have autism and creating behavioral, sensory and educational strategies that help children reach their full potential. Her highly personable style, combined with extensive research, knowledge and firsthand experience of the needs of children with autism, makes her extremely effective and innovative in tailoring individual solutions for families and their schools. Using new and existing approaches Karen integrates her pioneering work with iPad technology to create differentiated educational programs where children with autism can consistently experience success while learning.
In addition, Ms. Barley is an accomplished and engaging, sought after public speaker and teacher trainer. She has shared her significant insights and knowledge on such subjects as, Technology in Education, Technology and Autism, Autism Awareness, 21st Century Learning, Technology and Curriculum Development and other subjects in the United States, Australia and as a keynote guest speaker for international face to face and online conferences.
She is now undertaking her PHD and is a sessional teacher at Monash University.