Learning Areas
Teaching Standards
1.5.2 Proficient Level - Differe...

Develop teaching activities that incorporate differentiated strategies to meet the specific learning needs of students across the full range of abilities. (All States:National Standard 1.5 – Proficient Level {NSW uses BOSTES code -1.5.2})

1.6.2 Proficient Level - Strateg...

Design and implement teaching activities that support the participation and learning of students with disability and address relevant policy and legislative requirements. (All States:National Standard 1.6 – Proficient Level {NSW uses BOSTES code -1.6.2})

2.6.2 Proficient Level - Informa...

Use effective teaching strategies to integrate ICT into learning and teaching programs to make selected content relevant and meaningful. (All States:National Standard 2.6 – Proficient Level {NSW uses BOSTES code -2.6.2})
General Description
Autism is a hugely topical area as the statistics for the prevalence of Autism rise with each year. This has many ramifications for the education system and teaching as parents now demand an equal, inclusive education for their children who have Autism.
Mainstream school & teachers are largely ill-equipped and have minimal Autism training. This course will provide you with vital information, strategies and techniques that you can take back to your school and classroom.
This is the second of two courses presented by Karen Barley on Autism Awareness. You can take this course as an extension of the original Autism course or as a stand alone. YOU DO NOT NEED to take the first course to do this one.
Audience
Principals, Teachers, Teacher's Aides.
Available Delivery Formats
Format Description
Course Access - This course is available 24/7. Once your enrolment is complete you will be emailed with details to give you course access. You can complete the course when it suits you, and you will have ongoing access to revisit the course at any time.
My school has TTA School Membership - If your school has TTA School Membership and will be paying for your course, please enrol in the normal way. Upon submitting your enrolment confirmation, your enrolment request will be sent to your PD Coordinator for approval. Once they approve the enrolment you will be emailed with details for course access. The school will not be charged until the PD Coordinator approves the enrolment.
Did you know that courses are 50% off with TTA School Membership? - Click here to learn more about School Membership
Are you paying for this PD yourself? - If so, you might benefit from TTA Online Individual Subscription. Pay $299 + GST and access up to 20 PD hours over 12 months. Click here to learn more about Individual Subscription.
Money Back Guarantee - If you complete less than 25% of an online course and aren't impressed, simply visit tta.edu/go/refund to let us know what happened, and we will cancel your enrolment and provide a full refund.
This format has a combination of video, images, text and screencasting videos.
Teaching Standards
1.5.2 Proficient Level – Differentiate teaching to meet the specific learning needs of students across the full range of abilities
1.6.2 Proficient Level – Strategies to support the participation of students with disability
2.6.2 Proficient Level – Information and Communication Technology (ICT)
Are you in NSW? If so, this is relevant for you

Completing this course will contribute 6 hours of NESA Registered PD addressing 1.5.2, 1.6.2 & 2.6.2 from the Australian Professional Standards for Teachers towards maintaining Proficient Teacher Accreditation in NSW.
This course contributes to 6.0 professional development hours.
Occurrences
Sessions
Introduction
15 minutes
Course Overview
Course Requirements
Technical Requirements
Professional Standards
Autism - Overview
1 hour and 30 minutes
Autism – Autism as a Continuum/Spectrum
Understanding the DSM-V
What does this mean for educators?
Identifying children who may be on the Spectrum and what to do next.
How does Autism affect learning?
1 hour
Don't mistake autism symptoms for an intellectual disability.
Focus on the positives – what can a student do, NOT what they can't do.
The Classroom
1 hour and 30 minutes
Strategies for the classroom (Inclusive model)
What to do if you know you are going to have a student with Autism in your classroom.
Collaboration with parents
Lessons & presenting classroom work to students who have Autism
1 hour and 30 minutes
Presenting classroom 'work' and lessons students who are on the Autism Spectrum
Understand me, so that you understand my learning style.
Why technology?
Course Summary
15 minutes
Review learning
Identify other professional development opportunities
User Rating
4.8
Latest Reviews
Please note the feedback listed here is unfiltered, and includes all comments and ratings collected.
Autism Awareness - More Strategies & Techniques for Teachers
This course contains interesting, relevant and valuable information and on into Autism. It was also easy to follow and navigate at your own pace.
Autism Awareness - More Strategies & Techniques for Teachers
This course was very beneficial as I have students in my classes that have autism. It was interesting to hear about and learn how students with autism experience the world and the many ways they learn.
Autism Awareness - More Strategies & Techniques for Teachers
The course provided me with valuable background information of how children on the spectrum can vary markedly with their social, emotional and learning needs. It gave me a wide range of activities and resources to use within the classroom. I found Karina and the TTA team very supportive and efficient when responding to my queries or submissions. I would highly recommend this course to others.
Autism Awareness - More Strategies & Techniques for Teachers
I found the course very thorough and extremely interactive. I love the video references as they were relatable and interesting. The course structure was easy to navigate and the content is already being put into practice in my classroom. I'm very satisfied with this PD.
Autism Awareness - More Strategies & Techniques for Teachers
The course included everything I needed to know about autism and gave plenty of ideas of what to consider when working with autistic children. Plenty of reading & videos were provided which also gave me an insight into autism from the autistic person's point of view. Whilst it took me much longer than six hours to complete the course I thoroughly enjoyed it and will take my learning into the classroom. Please course providers be aware of the time it takes to complete all reading and activities!
Autism Awareness - More Strategies & Techniques for Teachers
This course was excellent. I good refresher but also I learnt a new data and strategies to support students with Autism.
In particular I gained a lot out of the TED talk and other clips where someone with Autism shared what it's like to be Autistic.
Finally I found it VERY interesting about girls with Autism and how they differ from boys and why often it is not identified as early as boys. I found this very fascinating.
I would and have recommended this course to my colleagues.
Autism Awareness - More Strategies & Techniques for Teachers
I have taken from your course some really great ideas and look forward to putting them into practice in 2017. I found the videos particularly interesting and moving.
Autism Awareness - More Strategies & Techniques for Teachers
Good overview and some useful specific ideas for students with autism.
Good content and interesting resources added or listed for further research.
Autism Awareness - More Strategies & Techniques for Teachers
The course continued to provide great strategies that can
be used to best meet the needs of students with Autism.
About the team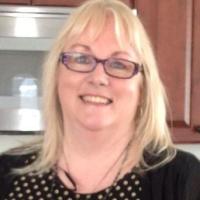 Creator
Karen Barley is an internationally recognized educational consultant specializing in the needs of children with autism and their families. She has over 25 years of expertise as an educator, private one-on-one consultant, course developer and educational technology specialist.
Karen is especially successful connecting with children who have autism and creating behavioral, sensory and educational strategies that help children reach their full potential. Her highly personable style, combined with extensive research, knowledge and firsthand experience of the needs of children with autism, makes her extremely effective and innovative in tailoring individual solutions for families and their schools. Using new and existing approaches Karen integrates her pioneering work with iPad technology to create differentiated educational programs where children with autism can consistently experience success while learning.
In addition, Ms. Barley is an accomplished and engaging, sought after public speaker and teacher trainer. She has shared her significant insights and knowledge on such subjects as, Technology in Education, Technology and Autism, Autism Awareness, 21st Century Learning, Technology and Curriculum Development and other subjects in the United States, Australia and as a keynote guest speaker for international face to face and online conferences.
She is now undertaking her PHD and is a sessional teacher at Monash University.