Learning Areas
Teaching Standards
2.1.2 Proficient Level - Content...

Apply knowledge of the content and teaching strategies of the teaching area to develop engaging teaching activities. (All States:National Standard 2.1 – Proficient Level {NSW uses BOSTES code -2.1.2})

3.1.2 Proficient Level - Establi...

Set explicit, challenging and achievable learning goals for all students. (All States:National Standard 3.1 – Proficient Level {NSW uses BOSTES code -3.1.2})
General Description
This course gives teachers the skills to develop differentiated learning and assessment through the discovery focussed strategies of problem based learning.
Available Delivery Formats
Format Description
This course contributes to 6.0 professional development hours.
Occurrences
There are no occurrences of Face to Face in Australia (NSW) at this time.
Sessions
Session 1: What is/is not problem based learning
1 hour
In this session we look at the features and benefits of, and differences between the various types of differentiated learning strategies:
- enquiry based learning
- problem based learning
- project based learning
- discovery learning
- experiential learning
Session 2: Programming and assessing problem based learning
1 hour
In this session we will look at choosing a suitable topic and the assessment – both process and product. Included are opportunities for emphasising higher order thinking and the importance of backward mapping.
Session 3: The problem solving process
1 hour
There are many different problem solving processes – from 3 to 15 steps. We'll look at some of the examples and develop one which will suit our classes.
Session 4: Scaffolding problem based learning
1 hour
In this session we'll look at some of the many scaffolds and graphic organisers which can be used throughout the problem solving process.
Session 5: Developing the problem solving lesson sequence
1 hour
This module covers setting up the resources for the students and planning the sequence of lessons. We will look at some sample lessons for inspiration.
Session 6: Assessing problem solving – Rubrics, reflection, evaluation
1 hour
There are a number of issues to investigate when assessing problem solving:
- Making the final presentation authentic
- The balance between process, product and presentation
- The balance between individual and group contributions
- Peer and self assessment
- Student reflection
- Developing rubrics
User Rating
4.9
Latest Reviews
Please note the feedback listed here is unfiltered, and includes all comments and ratings collected.
Level up III - problem based learning
Excellent resources that can be modified in various class tasks not just PBL. Good amount of time for developing resoursces.
Level up III - problem based learning
Very helpful. Great resources.
Level up III - problem based learning
Wonderful summaries of keypoints. Well structured. Perhaps include more specific examples of units/problems that have been developed for subject areas.
Level up III - problem based learning
The information and resources will be extremely helpful.
Level up III - problem based learning
Level up III - problem based learning
Very engaging with practical material and content presented.
Level up III - problem based learning
About the team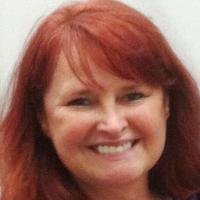 Creator
Sabreena has been a successful consultant with TTA since 2008. Her current roles include providing tailored professional learning and consultancy services in Instructional Practices Inventories (IPI – student cognitive engagement and higher order thinking), strategic planning, school evaluation, change management, classroom practice, ICT and History. In 2015 Sabreena traveled to the United States to train with IPI developer, Professor Emeritus Dr Jerry Valentine of the University of Missouri, and is now the only certified teacher trainer for IPIs in the Asia-Pacific region.
Sabreena is the Professional Learning Consultant- History/Civics and Citizenship as part of the quality assurance team at TTA. Sabreena has presented at both State and National conferences on topics such as user engagement in workplace online learning, augmented reality and using data in schools including Instructional Practices Inventories.
Sabreena's career in education has been varied, contributing at local, regional and State levels. In her 32 years in education Sabreena has been a head of History, regional Quality Teaching Consultant and Professional Learning and Leadership Coordinator with the Education Department of New South Wales.
Sabreena's work has included developing online learning, the implementation of the Australian Curriculum and designing and delivering a wide range of courses registered with the NSW Institute of Teachers. Her most recent role was as School Planning and Performance Advisor in the Learning, High Performance and Accountability directorate developing online solutions for effective school planning, monitoring, evaluation and reporting.
Sabreena has been able to feed her passion for all things History through forming networks of History teachers, Ancient History HSC marking, developing ICT History resources and, of course, travel. Sabreena has also been Head judge during the standards setting process for the Ancient History HSC.