Learning Areas
Teaching Standards
2.1.2 Proficient Level - Content...

Apply knowledge of the content and teaching strategies of the teaching area to develop engaging teaching activities. (All States:National Standard 2.1 – Proficient Level {NSW uses BOSTES code -2.1.2})

2.2.2 Proficient Level - Content...

Organise content intocoherent, well-sequencedlearning and teachingprograms. (All States:National Standard 2.2 – Proficient Level {NSW uses BOSTES code -2.2.2})

2.3.2 Proficient Level - Curricu...

Design and implement learning and teaching programs using knowledge of curriculum, assessment and reporting requirements. (All States:National Standard 2.3 – Proficient Level {NSW uses BOSTES code -2.3.2})
General Description
This workshop features practical and engaging strategies for teaching students how to read and respond to both Plath's poetry and other works from the post-war period.
Audience
Ideal for both English teachers who are new to teaching Plath's poetry and those just looking for some fresh approaches to an old favorite.
Available Delivery Formats
This course contributes to 6.0 professional development hours.
Occurrences
There are no occurrences of Face to Face - Individual in Australia (NSW) at this time.
Sessions
Session One: Exploring Plath
1 hour and 30 minutes
This session explores strategies for introducing and investigating Plath's poetry with a particular emphasis on helping students a deep engagement with her sophisticated work through close reading. Participants will discover rigorous and engaging ways to explore the key elements of his work: the use poetic form, allusion and her characteristic preoccupations with the personal and the political. They will be provided with lots of useful classroom resources for meeting this goal.
Session Two: After The Bomb
1 hour and 30 minutes
This session discusses practical techniques for helping students explore and evaluate the subtle ways in which Plaths's poetry comments on, and is informed by, the post-war period in which it was created. We will explore engaging resources for helping students understand this context as well as model purpose-built techniques for delivering this material effectively and efficiently in the everyday classroom.
Session Three: Responding to Plath
1 hour and 30 minutes
This session explores strategies for ensuring that student are to not only develop sophisticated insights about Plath's work but that they can convey these ideas in fluent and sophisticated pieces of writing. Using model essays we explore how teachers can help students find their voice, hone their expression and address gaps in their essay technique. Featuring techniques from my book, The Literature Toolbox, this session will offer teachers an array of techniques for 'getting it in writing.'
User Rating
5.0
Latest Reviews
Please note the feedback listed here is unfiltered, and includes all comments and ratings collected.
Plath – Extension Module B
Thank you. Course was well structured, detailed and rigorous explanation of poetry provided with ample supporting teaching and learning strategies.
Plath – Extension Module B
Excellent content, resources and delivery.
Plath – Extension Module B
I had very limited knowledge and this course has enlivened my understanding. An excellent balance between unpacking poem and considering pedagogy.
Plath – Extension Module B
Great resources. A well planned and informative presentation.
Plath – Extension Module B
Good mixture of analysis and pedagogy. Interactive structure. Engaging and informative.
Plath – Extension Module B
A very high quality. Engaging presentation/presenter. May be advertise poetry unpacking and pedagogy workshops.
Plath – Extension Module B
A great combination of pedagogy and theory. Engaging presentation style. Good resources.
Plath – Extension Module B
I liked the way we looked at both the poems and techniques for teaching.
Plath – Extension Module B
I really enjoyed the course – given that I have not taught Extension I for several years, this course has helped me to feel more confident about finding a way forward. Good mix of analysis and pedagogical strategies.
Plath – Extension Module B
Glen is incredibly knowledgeable and charismatic with a genuine passion for Plath and poetry. His pedagogical knowledge was impressive and personal anecdotes helped make the course highly relevant. I feel a lot more confident teaching the module now.
About the team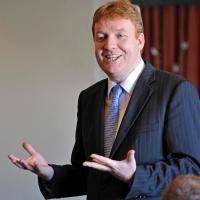 Creator
Glen Pearsall was a Leading Teacher at Eltham High School and a Board member of the Curriculum Assessment Authority. Glen is the co-author of Literature for Life and Work Right and the author of Classroom Dynamics and the best-selling And Gladly Teach.
He works throughout Australia as an educational consultant, specialising in classroom management, engagement and workload reduction strategies for teachers.
He has a particular interest in the work of graduate and pre-service teachers and has worked as a seminar leader and research fellow at the Centre for Youth Research. Glen's ebook The Top Ten Strategic Questions for Teachers has just been translated into Khmer for Cambodian teachers.
His latest book The Literature Toolbox features over fifty strategies for exploring text.