Learning Areas
Teaching Standards
2.1.2 Proficient Level - Content...

Apply knowledge of the content and teaching strategies of the teaching area to develop engaging teaching activities. (All States:National Standard 2.1 – Proficient Level {NSW uses BOSTES code -2.1.2})

2.5.2 Proficient Level - Literac...

Apply knowledge and understanding of effective teaching strategies to support students' literacy and numeracy achievement. (All States:National Standard 2.5 – Proficient Level {NSW uses BOSTES code -2.5.2})

2.6.2 Proficient Level - Informa...

Use effective teaching strategies to integrate ICT into learning and teaching programs to make selected content relevant and meaningful. (All States:National Standard 2.6 – Proficient Level {NSW uses BOSTES code -2.6.2})

3.3.2 Proficient Level - Use tea...

Select and use relevant teaching strategies to develop knowledge, skills, problem solving and critical and creative thinking. (All States:National Standard 3.3 – Proficient Level {NSW uses BOSTES code -3.3.2})

3.4.2 Proficient Level - Select ...

Select and/or create and use a range of resources, including ICT, to engage students in their learning. (All States:National Standard 3.4 – Proficient Level {NSW uses BOSTES code -3.4.2})

6.2.2 Proficient Level - Engage ...

Participate in learning to update knowledge and practice, targeted to professional needs and school and/or system priorities. (All States:National Standard 6.2 – Proficient Level {NSW uses BOSTES code -6.2.2})

7.4.2 Proficient Level - Engage ...

Participate in professional and community networks and forums to broaden knowledge and improve practice. (All States:National Standard 7.4 – Proficient Level {NSW uses BOSTES code -7.4.2})
General Description
Hi there ! We're Angela Andrews and Kirsty Costa from Cool Australia.
We've created this course: 'Making Geography Cool' to provide you with teaching tools that you can use to integrate the cross-curricular priority area of Sustainability into your Geography lessons.
In this 6-hour course, Angela Andrews will help you explore:
What sustainability actually means (it's more than just "the environment")
Pedagogical approaches to Education for Sustainability
Sustainability as a cross-curricular priority area in the subject of Geography in the Australian Curriculum
Examples and case studies of best practice from other teachers and schools
Cool Australia's free-to-access curriculum resources, digital media and infographics
By completing this course, you will learn practical and creative ways to make Geography come alive for your students. You will utilise Cool Australia's Curriculum Resources, including lesson plans and worksheets, which support differentiated learning and are mapped to the Australian Curriculum. You will have access to Cool Australia's Digital Library which contains images, videos, infographics and research to deepen student understanding. The course also contains practical sessions where you will be encouraged to 'give it a go'. And you will have the opportunity to connect with other teachers from across Australia and to share your stories and experiences.
Please join us !
---
Cool Australia is an award-winning not-for-profit organisation dedicated to supporting Australian teachers with tools to foster student learning for life.
Audience
Geography teachers working with Years 7 to 10 students. Also suitable for casual relief and beginning teachers.
Available Delivery Formats
Format Description
A normal online course is delivered over 1-12 weeks and is worth from 3-12 PDhrs depending on the course content and its objectives. Participants will not need to take time off, the course date is the START date only, end dates will be advertised with course hours. Learn more HERE.
>> This 6 hour online professional development is open for 6 weeks.
We recommend you allocate some time in your calendar, in advance, to enjoy the activities and get the most out of the course.
>> This course supports the teaching of Geography in the Australian Curriculum and NSW Syllabus for Years 7 to 10 students (Stages 4 and 5).
This course contributes to 6.0 professional development hours.
Occurrences
| Start Date | Location | Availability | Price | | |
| --- | --- | --- | --- | --- | --- |
| 31/10/2016 | Online | Places available | $269 + GST | | Enrol Now |
Sessions
1. Introduction
1 hour
Read about course requirements, meet your group and find out more about what 'sustainability' means.
2. Education for Sustainability
1 hour
Explore the seven principles of Education for Sustainability. Find out the importance of personal connection to the natural environment. Consider how Education for Sustainability fits into current education trends.
3. Australian Curriculum
1 hour
Look at the Australian Curriculum more closely and learn more about sustainability as a cross curricular priority in your state or territory. Identify how you can use sustainability to enrich your current curriculum and engage your students.
4. Find What You Need
1 hour and 15 minutes
Spend some time exploring Cool Australia's units of work, lesson plans and digital libraries. Identify which resources will help your teaching. Make a plan for action.
5. One Hour Practical
1 hour and 15 minutes
Spend 1 hour taking action on using sustainability to enrich your curriculum. Reflect on how you went with your practical and get further support to help your next steps.
6. Reflection
15 minutes
Reflect on what you've learnt during the course and consider your next steps.
Further Study
No duration specified
After you've completed the course, you are welcome to explore these bonus lessons to deepen your learning.
User Rating
4.5
Latest Reviews
Please note the feedback listed here is unfiltered, and includes all comments and ratings collected.
Making Geography Cool (Secondary)
Excellent course, great ideas and resources shared.
Making Geography Cool (Secondary)
This was an interesting course that made me think about ways to improve my geography teaching to make it more practical and engaging for students.
Making Geography Cool (Secondary)
This course and the Cool Australia website give a lot of ideas and resources to help you in the classroom.
Making Geography Cool (Secondary)
A great course that allowed me time to sit down and explore the National Curriculum. The course included great tips and resources that will be fantastic as I begin to plan and implement the new curriculum.
Making Geography Cool (Secondary)
I enjoyed the course; it definitely provided me with new ideas and made me think about how to make my geography lessons more exciting.
Making Geography Cool (Secondary)
Great course, the information was very easy to access and provided multiple real-life examples that were able to be used within the classroom. Very exceptional support staff and Kristy was a great support within the course. The various activities and course materials made it a highly engaging course.
Making Geography Cool (Secondary)
I found the course opened my eyes to many other resources and paths to teaching the Australian Curriculum. Ideas just built from there on how to make Geography cool for middle school students.
Making Geography Cool (Secondary)
An interesting and relevant look at the New Curriculum with practical activities you can take to the classroom today!!!
Making Geography Cool (Secondary)
Kirsty was an excellent presenter, and she provided informative, supportive and insightful feedback to all work submitted by students. She was a delight to deal with.
Making Geography Cool (Secondary)
Great mix of practical and theory to make a very informative and useful course.
Making Geography Cool (Secondary)
I enjoyed the activities and to revisit ideas form anew perspective. it is inspiring to get a fresh look and to remember to GO OUTSIDE!
Making Geography Cool (Secondary)
I found the course and activities very appropriate and I liked how it concentrated on the principles of Educating for Sustainability. The modules enabled me to be creative on thinking of ideas on how to implement the concept of sustainability in my lessons and teaching resources. All of the modules were excellent and very enjoyable. I particularly like module 1 where I had to draw a picture depicting the concept of sustainability. The modules were varied and engaging and it had a strong environmental focus which I love. Thank you Kirsty for designing an outstanding course and I can feel confident it will only get better with time like good wine.
Making Geography Cool (Secondary)
A really useful course to examine how sustainability fits into the new national curriculum. It also provides some excellent ideas and resources to help in the delivery of this key concept to your students.
Making Geography Cool (Secondary)
An interesting course, but not what I expected. Would like to see greater links between content and the Australian Curriculum – this course was largely centred on using the Cool Australia website.
Making Geography Cool (Secondary)
The course was great because it was online and allowed you to take time and really think about the activities and tasks to be completed.
Making Geography Cool (Secondary)
An informative and interesting course. The resources were excellent.
Making Geography Cool (Secondary)
The course was interesting and allowed you to explore your interests within the Sustainability Umbrella and it was a practical course where you could apply your learning & understanding.
Making Geography Cool (Secondary)
There was a wealth of resources available to get students involved in sustainability. The course also gave me some different classroom approaches to sustainability. I did, however, think that the course was much more suited to primary teachers than high school.
Making Geography Cool (Secondary)
I really enjoyed doing this course. The content was interesting and very thought provoking. It made me really think about how I go about my core business.
Making Geography Cool (Secondary)
This course was really great for two reasons:
1. Step-by-step guide to accessing all the resources through the Cool Geography website
2. Great ideas for when you have 10 minutes at the end, or beginning, of a lesson and need a quick idea
About the team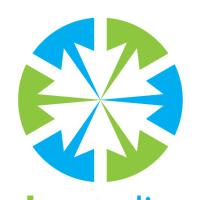 Creator
Cool Australia is an award winning not-for-profit dedicated to supporting educators with tools to foster 'learning for life'. We help integrate topics around sustainability, ethics, economics and wellbeing across the curriculum. This enables teachers of all age groups and disciplines to engage young Aussies in real-life learning whilst achieving Australian Curriculum and Early Years Learning Framework outcomes. Our accredited professional development is designed to build your confidence, understanding and expertise. You will learn through a mixture of practical and thinking activities as well as hearing the stories of others. Plus you will access a range of teaching tools that can you can use straight away in your teaching.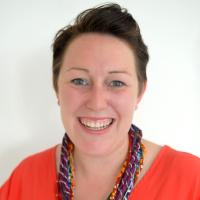 Creator
Kirsty lives in her element by working in roles that focus on education and community. Most recently, she's been a primary classroom teacher, an education consultant and teacher coach.
Kirsty inspires audiences with her fresh ideas and provides pathways that help make a difference to teaching and learning. She delivers online courses, webinars, workshops and keynote addresses to educators across the country. Kirsty helps teachers to build their knowledge, skills and confidence so that they can design exceptional learning for all young Australians.
Kirsty was awarded the 2013 Victorian Environmental and Sustainability Educator of the Year.