Learning Areas
Teaching Standards
2.1.2 Proficient Level - Content...

Apply knowledge of the content and teaching strategies of the teaching area to develop engaging teaching activities. (All States:National Standard 2.1 – Proficient Level {NSW uses BOSTES code -2.1.2})

3.4.2 Proficient Level - Select ...

Select and/or create and use a range of resources, including ICT, to engage students in their learning. (All States:National Standard 3.4 – Proficient Level {NSW uses BOSTES code -3.4.2})

6.2.2 Proficient Level - Engage ...

Participate in learning to update knowledge and practice, targeted to professional needs and school and/or system priorities. (All States:National Standard 6.2 – Proficient Level {NSW uses BOSTES code -6.2.2})

7.4.2 Proficient Level - Engage ...

Participate in professional and community networks and forums to broaden knowledge and improve practice. (All States:National Standard 7.4 – Proficient Level {NSW uses BOSTES code -7.4.2})
General Description
Want support to better integrate Aboriginal and Torres Strait Islander Histories and Cultures into Geography and History? You've come to the right place.
In this 2 hour course, you will:
Explore the savanna of Northern Australia.
Learn about how Aboriginal land managers care for Country through 'cool burning' regimes.
Investigate the environmental, social and economic benefits of cool burning.
Access a range of lesson plans (all linked to the Australian Curriculum) and videos so you can teach about cool burning in your classroom.
After completing the course, you will feel more confident with exploring Aboriginal and Torres Strait Islander Histories and Cultures with your students PLUS you will have a comprehensive toolkit of teaching resources to choose from.
Audience
Teachers working with Years 7 to 10 students. Also suitable for casual relief and beginning teachers.
Available Delivery Formats
Format Description
Most TTA online courses are available with an Online Subscription. For a little more than the price of one course, you can gain up to 20 PD hours per year. Learn more HERE.
A short online course is delivered over 1-3 weeks in duration and is worth 2-3 PD hrs depending on the course content and its objectives. Participants will not need to take time off, the course date is the START date only, end dates will be advertised with course hours.
>> This 2 hour online professional development is open for 2 weeks.
We recommend you allocate some time in your calendar, in advance, to enjoy the activities and get the most out of the course.
>> This course is mapped to English and Geography in the Australian Curriculum and NSW Syllabus for Years 7 to 10 (Stages 4 and 5). It can also be used as part of an integrated unit or student team activity.
This course contributes to 2.0 professional development hours.
Occurrences
There are no occurrences of Short Online in Australia (ACT) at this time.
Sessions
1. Introduction
25 minutes
- Read about course requirements.
- Meet your group.
- Find out the difference between Welcome to Country and Acknowledgement of Country.
- Set a personal learning goal.
2. Using Fire
50 minutes
- Explore Fish River Station in the Northern Territory.
- Learn how 'hot burns' affect the tropical savanna of Australia.
- Meet John Daly, Indigenous land manager, and find out how he and his team use 'cool burning' fire stick techniques.
- Find out how cool burning benefits the natural environment and local communities.
- Watch how Indigenous land managers work with scientists.
3. Support For Your Teaching
30 minutes
- Download Cool Australia's Cool Burning units of work and lesson plans.
- Explore the Cool Burning Digital Library.
- Identify which resources will help your teaching.
- Consider how to take your students' learning further by connecting with local groups.
4. Reflection
15 minutes
- Reflect on what you learnt during the course.
- Give feedback on the course.
Further Study
No duration specified
Bonus activities and resources:
- Find out more about the biodiversity of Australia's tropical savanna.
- Use a Harvard Visible Thinking tool called 'See, Think, Wonder' to help your students think and ask questions about cool burning.
- Explore Reconciliation Australia's 'Share Our Pride' website.
- Watch a video by Peninsula Specialist College about Bunjil the Eagle.
User Rating
4.6
Latest Reviews
Please note the feedback listed here is unfiltered, and includes all comments and ratings collected.
Cool Burning (Secondary)
Easy to follow, I could do it on the go with access to the internet, and could do it at my own pace. The information provided in the course (videos, materials, etc) – were very useful and thought provoking.
Cool Burning - Secondary
Great intro to online learning topics.
Cool Burning - Secondary
Provides some good and easy to use resources.
Cool Burning - Secondary
Such an easy to use format and the resources are excellent!
Cool Burning - Secondary
Good place to get those beginning steps to start teaching Aboriginal agriculture practices to my students
Cool Burning (Secondary)
I loved the videos featuring real aboriginal land managers working onsite. The authenticity of these resources have high interest value for students and teachers alike.
Cool Burning - Secondary
Great course to learn about Cool Burning.
Cool Burning (Secondary)
I really like the format for learning in this course. I also enjoyed the variety of activities.
Cool Burning (Secondary)
The course was comprehensive, engaging and interactive in a useful way for teachers and students.
Cool Burning (Secondary)
I found this course to be informative and well presented, gaining valuable ideas and resources for my Science class and a touch of inspiration as well.
Cool Burning - Secondary
The course was concise and to the point. The science explanation of the cool burning process, the exploration of the dimensions of sustainability and the embedded indigenous perspectives were provided in a good balance.
Cool Burning - Secondary
This course was excellent for building my knowledge and understanding of Indigenous land management practices and the importance of cool burning.
Cool Burning - Secondary
The course was very engaging, not only with content but also with various types of resources which allowed me to consider how I might apply it in my school context. I feel as though I have more tools in my tool-kit now.
Cool Burning (Secondary)
The below course I found excellent with much of the information new to me which I will be using in my classroom. Also I found the information to be clear and the activities easy to complete in the time frame.
Cool Burning (Secondary)
I have learnt some new material to add to my junior English/ HSIE courses that focus on Aboriginal content, especially for boys because they love to learn about fires.
Cool Burning (Secondary)
The course took two hours, as advertised, and I undertook it on a public holiday so that I could work through it in one sitting. I would recommend this approach (one sitting). I found the website easy to navigate and the activities were a good mix. As I was the very first participant on the first day, there were no other comments in the Discussion Sessions at that time, but I have since revisited these pages and I have seen some other people's ideas. I was not sure whether or not anyone else was online at the same time as I was. There was no direct "interaction" with anyone at any stage during the course. (I have since received some feedback comments by email.) I enjoyed having a 'personal PD' experience. I did not need to 'interact' to enjoy the activities and the learning at the time.
Cool Burning (Secondary)
I found the course both timely and interesting. I'm pleased to drop 'firestick farming' from my vocabulary because I've always seen the term as inappropriate to describe Indigenous land management...cool burning provided me with a better understanding of how indigenous people were and are still using traditional methods to manage and sustain their environments.
I particularly enjoyed hearing from John, the Indigenous ranger…he was knowledgeable and his calm, laid-back teaching style made him easy to listen to.
Also, thank you for putting me in touch with resources I didn't previously know existed…I'm already using them and appreciate being able to prepare material for my classes that is not straight from the students' textbooks.
About the team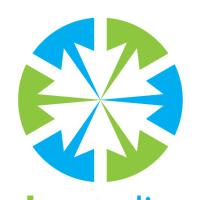 Creator
Cool Australia is an award winning not-for-profit dedicated to supporting educators with tools to foster 'learning for life'. We help integrate topics around sustainability, ethics, economics and wellbeing across the curriculum. This enables teachers of all age groups and disciplines to engage young Aussies in real-life learning whilst achieving Australian Curriculum and Early Years Learning Framework outcomes. Our accredited professional development is designed to build your confidence, understanding and expertise. You will learn through a mixture of practical and thinking activities as well as hearing the stories of others. Plus you will access a range of teaching tools that can you can use straight away in your teaching.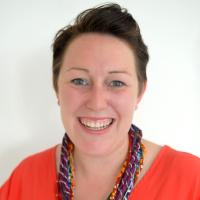 Creator
Kirsty helps teachers grow in their profession. She is the Head of Professional Development at Cool Australia, inspiring hundreds of educators each year. Kirsty shares her 15+ years of teaching and training experience. In her courses, she creates a dynamic space for teachers to be creative and curious. She builds teacher confidence and makes information relevant, helpful and powerful. Kirsty also has a background in communication and talking to people about change.