Learning Areas
Teaching Standards
2.1.2 Proficient Level - Content...

Apply knowledge of the content and teaching strategies of the teaching area to develop engaging teaching activities. (All States:National Standard 2.1 – Proficient Level {NSW uses BOSTES code -2.1.2})

2.5.2 Proficient Level - Literac...

Apply knowledge and understanding of effective teaching strategies to support students' literacy and numeracy achievement. (All States:National Standard 2.5 – Proficient Level {NSW uses BOSTES code -2.5.2})

2.6.2 Proficient Level - Informa...

Use effective teaching strategies to integrate ICT into learning and teaching programs to make selected content relevant and meaningful. (All States:National Standard 2.6 – Proficient Level {NSW uses BOSTES code -2.6.2})

3.3.2 Proficient Level - Use tea...

Select and use relevant teaching strategies to develop knowledge, skills, problem solving and critical and creative thinking. (All States:National Standard 3.3 – Proficient Level {NSW uses BOSTES code -3.3.2})

3.4.2 Proficient Level - Select ...

Select and/or create and use a range of resources, including ICT, to engage students in their learning. (All States:National Standard 3.4 – Proficient Level {NSW uses BOSTES code -3.4.2})

6.2.2 Proficient Level - Engage ...

Participate in learning to update knowledge and practice, targeted to professional needs and school and/or system priorities. (All States:National Standard 6.2 – Proficient Level {NSW uses BOSTES code -6.2.2})

7.4.2 Proficient Level - Engage ...

Participate in professional and community networks and forums to broaden knowledge and improve practice. (All States:National Standard 7.4 – Proficient Level {NSW uses BOSTES code -7.4.2})
General Description
Hi there ! We're Angela Andrews and Kirsty Costa from Cool Australia.
We've created this course: 'Making Science Cool' to provide you with teaching tools that you can use to integrate the cross-curricular priority area of Sustainability into your Science lessons.
In this 6-hour course, Angela Andrews will help you explore:
What sustainability actually means (it's more than just "the environment")
Pedagogical approaches to Education for Sustainability
Sustainability as a cross-curricular priority area in the subject of Science in the Australian Curriculum
Examples and case studies of best practice from other teachers and schools
Cool Australia's free-to-access curriculum resources, digital media and infographics
By completing this course, you will learn practical and creative ways to make Science come alive for your students. You will utilise Cool Australia's Curriculum Resources, including lesson plans and worksheets, which support differentiated learning and are mapped to the Australian Curriculum. You will have access to Cool Australia's Digital Library which contains images, videos, infographics and research to deepen student understanding. The course also contains practical sessions where you will be encouraged to 'give it a go'. And you will have the opportunity to connect with other teachers from across Australia and to share your stories and experiences.
Please join us !
---
Cool Australia is an award-winning not-for-profit organisation dedicated to supporting Australian teachers with tools to foster student learning for life.
Audience
Secondary Science teachers and Heads of Science Department.
Ideal for casual relief teachers and student teachers too!
Available Delivery Formats
Format Description
A normal online course is delivered over 1-12 weeks and is worth from 3-12 PDhrs depending on the course content and its objectives. Participants will not need to take time off, the course date is the START date only, end dates will be advertised with course hours. Learn more HERE.
This 6-hour course can be completed at any stage over a five-week period. It is accessible 24/7 for the duration of the course.
You are welcome to work at your own pace but we recommend you spread your participation over the five weeks to get the most out of the course.

Getting Online
Please note that this is an Online learning format and we use the platform
Open Learning
. You have a set time-frame to complete the course and can so at your own pace within the start and end dates (advertised – select 'See More' in the 'Occurrence' section below). There are no set times where you have to attend any webinars etc, everything you need will be within the Open Learning Platform. If you have any problems navigating Open Learning please contact either
admin@tta.edu.au
or
your Presenter
and we will do all we can we can to assist you.
This course contributes to 6.0 professional development hours.
Occurrences
There are no occurrences of Online - Individual in Australia (ACT) at this time.
Sessions
1. Connect
1 hour
In this module, you will learn about:
> the objectives of the course
> how to navigate your way through the online learning platform and set up your personal profile page
> the three pillars of sustainability
> the benefits of school vegetable gardens
1. Introduction
45 minutes
Meet your course facilitator, set up your profile page, meet our course group and explore the three pillars of sustainability.
2. Education for Sustainability
1 hour
Learn about the Seven Principles of Education for Sustainability (EfS) and start to put them into practice.
3. Australian Curriculum
1 hour and 15 minutes
Consider ways to integrate Education for Sustainability into Science in the Australian Curriculum and your current learning programs.
4. Find What You Need
1 hour and 15 minutes
Explore a range of teaching resources, find out what others are doing for sustainability and make a plan for action.
5. Give it a Go
1 hour and 15 minutes
Build your confidence and skills by spending some time applying your course learning during this practical activity.
Reflect
30 minutes
Reflect on your learning and consider your next steps.
User Rating
4.8
Latest Reviews
Please note the feedback listed here is unfiltered, and includes all comments and ratings collected.
Making Science Cool (Secondary)
I found this course to be very informative and was based on current theory as well as a practical element which let you use the learned tools straight away in the classroom. It was also easy to complete set tasks as time frames were given and not all areas needed to be completed at the same time.
I would definitely recommend this type of learning for busy teachers.
Making Science Cool (Secondary)
I found this course particularly useful for sharing ideas on how to integrate technology into my lessons. The course was well structured and followed a logical pattern of learning. In addition, the forums allowed me to post and receive feedback!
Making Science Cool (Secondary)
I enjoyed learning more about strategies for teaching sustainability in the science curriculum. I found the online format very flexible for my part time hours.
Making Science Cool (Secondary)
The course was very well structured and comprehensive. The application of methods to implement concepts surrounding sustainability in the curriculum were effective to very effective and realistic in most respects when applied in a class room situation. Integrating these techniques into practice in the new curriculum will be much easier.
Making Science Cool (Secondary)
Enjoyable and achievable, with a friendly and enthusiastic course convener.
About the team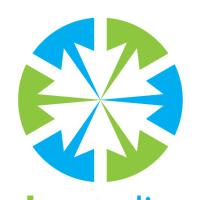 Creator
Cool Australia is an award winning not-for-profit dedicated to supporting educators with tools to foster 'learning for life'. We help integrate topics around sustainability, ethics, economics and wellbeing across the curriculum. This enables teachers of all age groups and disciplines to engage young Aussies in real-life learning whilst achieving Australian Curriculum and Early Years Learning Framework outcomes. Our accredited professional development is designed to build your confidence, understanding and expertise. You will learn through a mixture of practical and thinking activities as well as hearing the stories of others. Plus you will access a range of teaching tools that can you can use straight away in your teaching.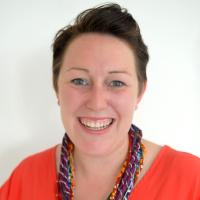 Creator
Kirsty lives in her element by working in roles that focus on education and community. Most recently, she's been a primary classroom teacher, an education consultant and teacher coach.
Kirsty inspires audiences with her fresh ideas and provides pathways that help make a difference to teaching and learning. She delivers online courses, webinars, workshops and keynote addresses to educators across the country. Kirsty helps teachers to build their knowledge, skills and confidence so that they can design exceptional learning for all young Australians.
Kirsty was awarded the 2013 Victorian Environmental and Sustainability Educator of the Year.