Learning Areas
Teaching Standards
2.1.2 Proficient Level - Content...

Apply knowledge of the content and teaching strategies of the teaching area to develop engaging teaching activities. (All States:National Standard 2.1 – Proficient Level {NSW uses BOSTES code -2.1.2})

2.5.2 Proficient Level - Literac...

Apply knowledge and understanding of effective teaching strategies to support students' literacy and numeracy achievement. (All States:National Standard 2.5 – Proficient Level {NSW uses BOSTES code -2.5.2})

2.6.2 Proficient Level - Informa...

Use effective teaching strategies to integrate ICT into learning and teaching programs to make selected content relevant and meaningful. (All States:National Standard 2.6 – Proficient Level {NSW uses BOSTES code -2.6.2})

3.3.2 Proficient Level - Use tea...

Select and use relevant teaching strategies to develop knowledge, skills, problem solving and critical and creative thinking. (All States:National Standard 3.3 – Proficient Level {NSW uses BOSTES code -3.3.2})

3.4.2 Proficient Level - Select ...

Select and/or create and use a range of resources, including ICT, to engage students in their learning. (All States:National Standard 3.4 – Proficient Level {NSW uses BOSTES code -3.4.2})

6.2.2 Proficient Level - Engage ...

Participate in learning to update knowledge and practice, targeted to professional needs and school and/or system priorities. (All States:National Standard 6.2 – Proficient Level {NSW uses BOSTES code -6.2.2})

7.4.2 Proficient Level - Engage ...

Participate in professional and community networks and forums to broaden knowledge and improve practice. (All States:National Standard 7.4 – Proficient Level {NSW uses BOSTES code -7.4.2})
General Description
Hi there! We're Kirsty Costa and Angela Andrews from Cool Australia.

We support primary schools with incorporating sustainability into their learning programs through the Australian Curriculum.
'What a Load of Rubbish' is a 2 hour short course that will help you engage Year 1 to Year 6 students in real-life learning.
In this course, Kirsty Costa will help you explore:
The different types of waste in schools.
How to conduct student-led waste audits to measure things like landfill, recycling, organic waste and paper.
How to empower students to undertake waste reduction projects.
Stories about what other schools are doing.
All classroom resources are mapped to Science and Maths in the Australian Curriculum and can be incorporated into an inquiry or integrated unit. The activities can also be used as a launch pad for student teams to undertake waste projects in your school.
We look forward to connecting with you.
*****************
Cool Australia is an award winning not-for-profit organisation dedicated to supporting Australian teachers with tools to foster student learning for life.
Audience
Teachers of Years 1 to 6 students. Also suitable for casual relief teachers and waste educators.
Available Delivery Formats
Format Description
Most TTA online courses are available with an Online Subscription. For a little more than the price of one course, you can gain up to 20 PD hours per year. Learn more HERE.
A short online course is delivered over 1-3 weeks in duration and is worth 2-3 PD hrs depending on the course content and its objectives. Participants will not need to take time off, the course date is the START date only, end dates will be advertised with course hours.
>> This 2 hour online professional development is open for 2 weeks.
We recommend you allocate some time in your calendar, in advance, to enjoy the activities and get the most out of the course.
>> This course is mapped to Mathematics the Australian Curriculum and NSW Syllabus for Years 3 to 6 (Stages 2 and 3). It can also be used as part of an integrated unit or student team activity.
This course contributes to 2.0 professional development hours.
Occurrences
There are no occurrences of Short Online in Australia (ACT) at this time.
Sessions
1. Introduction
20 minutes
- Read about course requirements.
- Meet your group.
- Think about Mathematics and the learning needs of students in the 21st Century.
- Set a personal learning goal.
2. Landfill and Recycling
30 minutes
- Investigate how long it takes for different pieces of rubbish to breakdown in landfill (the dump/tip).
- Learn how your waste is recycled.
- Find out how to conduct landfill and recycled waste Mathematical audits with your students.
- Access a range of Cool Australia lesson plans to help guide your teaching.
- Plan how you might conduct waste audits in your curriculum.
3. Litter
30 minutes
- Find out what happens to your litter.
- Watch a video on how to conduct a litter audit with students as part of Mathematics.
- Access a range of Cool Australia lesson plans to help guide your teaching.
- Plan how you might conduct litter audits in your curriculum.
4. Going Further
15 minutes
- Read a case study about conducting waste audits in Mathematics sparked students to take action at their school.
- Watch a video about how Design and The Arts were integrated into Mathematics as part of an integrated unit.
- Share your ideas for extending students' learning.
5. Reflection
15 minutes
- Reflect on what you learnt during the course.
- Give feedback on the course.
Bonus!
No duration specified
Keep on learning with these further study activities:
- Find out where to get extra support for the waste audits.
- Explore the world of organic waste eg. food scraps, garden waste
- Consider how to audit organic waste at your school.
- Watch a video about the Great Pacific Garbage Patch in the world's oceans.
User Rating
4.2
Latest Reviews
Please note the feedback listed here is unfiltered, and includes all comments and ratings collected.
What a Load of Rubbish (Primary)
A fantastic course. Inspiring, relevant, concise and useful for any primary teacher.
What a Load of Rubbish (Primary)
After completing this course I now feel more confident to introduce the topic of Waste Management to a range of Primary students. The resources were practical and appropriate to the designated age group and the You Tube videos were inspiring and appealing.
What a Load of Rubbish (Primary)
I enjoyed doing the course, it has given me some great teaching ideas on teaching rubbish to pre school students and for older primary students.
What a Load of Rubbish (Primary)
"What a load of rubbish" helped clarify that for young students, it's important to engage them in many ways as they find out about these things. To keep it simple and let them be involved – from seeing their own rubbish to coming up with solutions. Thanks.
What a Load of Rubbish (Primary)
The information in the modules was very well written and easy to understand.There were very interesting and useful facts about waste etc. The resources were great and I look forward to using them in the classroom. The pace of the course was good and I felt like I worked through it appropriately.
What a Load of Rubbish - Primary
The course was informative and delivered engaging strategies for implementing waste audits in the primary school or classroom.
What a Load of Rubbish - Primary
This was a stimulating, engaging and fun online course that provided a wealth of ideas about how we can teach students about litter and rubbish, and the importance of doing so. It was well presented and the activities were do-able, useful and very worthwhile.
I would recommend this course to anyone!
What a Load of Rubbish - Primary
As a Waste Educator for local council I found the information useful and gave a broad oversight into ways teachers can encourage waste minimization and management.
The classroom activities and lesson plans are a great tool also.
What A Load of Rubbish (Primary)
The course was great and gave me simple tools to use with the students and our school. We have since done a waste audit and it was a very powerful tool.
What A Load of Rubbish (Primary)
I found the course to be a fantastic way to help me incorporate sustainability into my classes curriculum. I was provided with plenty of resources that I can continue to use and have access to. This was my first online course and I found the course to be quite easy and straight forward.
What A Load of Rubbish (Primary)
The course met all the objectives and I was very impressed at what was provided and pleased with my new knowledge.
I have become a regular user of Cool Australia website and the great resources that are so well matched to year levels and the Australian Curriculum. I have found it really easy now to embed sustainability into my program and increased my confidence to do so.
Great resources.
Greater understanding of the bigger picture of sustainability and how there are many ways to be more mindful and practical when tackling such a large topic.
Confidence – I do know more than I had realised and was able to scaffold into new areas.
What a Load of Rubbish
Engaging and relevant information and resources that I will definitely utilise.
What a Load of Rubbish
I found the course to be very engaging and interesting. It was easy to follow and provided access to a great range of resources that can be used in the classroom.
About the team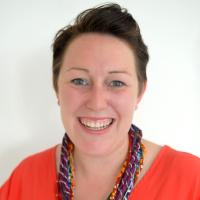 Creator
Kirsty helps teachers grow in their profession. She is the Head of Professional Development at Cool Australia, inspiring hundreds of educators each year. Kirsty shares her 15+ years of teaching and training experience. In her courses, she creates a dynamic space for teachers to be creative and curious. She builds teacher confidence and makes information relevant, helpful and powerful. Kirsty also has a background in communication and talking to people about change.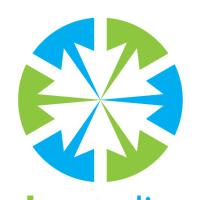 Creator
Cool Australia is an award winning not-for-profit dedicated to supporting educators with tools to foster 'learning for life'. We help integrate topics around sustainability, ethics, economics and wellbeing across the curriculum. This enables teachers of all age groups and disciplines to engage young Aussies in real-life learning whilst achieving Australian Curriculum and Early Years Learning Framework outcomes. Our accredited professional development is designed to build your confidence, understanding and expertise. You will learn through a mixture of practical and thinking activities as well as hearing the stories of others. Plus you will access a range of teaching tools that can you can use straight away in your teaching.