Learning Areas
Teaching Standards
2.1.2 Proficient Level - Content...

Apply knowledge of the content and teaching strategies of the teaching area to develop engaging teaching activities. (All States:National Standard 2.1 – Proficient Level {NSW uses BOSTES code -2.1.2})

2.5.2 Proficient Level - Literac...

Apply knowledge and understanding of effective teaching strategies to support students' literacy and numeracy achievement. (All States:National Standard 2.5 – Proficient Level {NSW uses BOSTES code -2.5.2})

2.6.2 Proficient Level - Informa...

Use effective teaching strategies to integrate ICT into learning and teaching programs to make selected content relevant and meaningful. (All States:National Standard 2.6 – Proficient Level {NSW uses BOSTES code -2.6.2})

3.3.2 Proficient Level - Use tea...

Select and use relevant teaching strategies to develop knowledge, skills, problem solving and critical and creative thinking. (All States:National Standard 3.3 – Proficient Level {NSW uses BOSTES code -3.3.2})

3.4.2 Proficient Level - Select ...

Select and/or create and use a range of resources, including ICT, to engage students in their learning. (All States:National Standard 3.4 – Proficient Level {NSW uses BOSTES code -3.4.2})

6.2.2 Proficient Level - Engage ...

Participate in learning to update knowledge and practice, targeted to professional needs and school and/or system priorities. (All States:National Standard 6.2 – Proficient Level {NSW uses BOSTES code -6.2.2})

7.4.2 Proficient Level - Engage ...

Participate in professional and community networks and forums to broaden knowledge and improve practice. (All States:National Standard 7.4 – Proficient Level {NSW uses BOSTES code -7.4.2})
General Description
Hi there! We're Kirsty Costa and Angela Andrews from Cool Australia.
We support primary schools incorporating sustainability into their learning programs through the Australian Curriculum.
'Sustainability in the Curriculum' is a 6 hour course that will help you find meaningful entry points for embedding sustainability in the curriculum from Foundation to Grade 2.
In this course, Kirsty Costa will help you explore:
What 'sustainability' actually means
Pedagogical approaches to Education for Sustainability
Sustainability in the Australian Curriculum
Examples of best practice from other schools
Cool Australia's free-to-access lesson plans and digital libraries
The course contains practical sessions where you will be encouraged to 'give it a go'. There is also online forum where you can meet early childhood educators from across Australia.
We look forward to connecting with you.
*****************
Cool Australia is an award winning not-for-profit organisation dedicated to supporting Australian teachers with tools to foster student learning for life.
Audience
Teachers working with Foundation (Prep/Reception) to Year 2 students. Also suitable for casual relief and beginning teachers.
Available Delivery Formats
Format Description
Most TTA online courses are available with an Online Subscription. For a little more than the price of one course, you can gain up to 20 PD hours per year. Learn more HERE.
A normal online course is delivered over 1-12 weeks and is worth from 3-12 PDhrs depending on the course content and its objectives. Participants will not need to take time off, the course date is the START date only, end dates will be advertised with course hours.
>> This 6 hour online professional development is open for 6 weeks.
We recommend you allocate some time in your calendar, in advance, to enjoy the activities and get the most out of the course.
>> This course supports the teaching of the Australian Curriculum and NSW Syllabus for Foundation to Year 2 (Early Stage 1 to Stage 1).
This course contributes to 6.0 professional development hours.
Occurrences
There are no occurrences of Online - Individual in Australia (ACT) at this time.
Sessions
1. Introduction
1 hour
Read about course requirements, meet your group and find out more about what 'sustainability' means.
2. Education for Sustainability
1 hour
Explore the seven principles of Education for Sustainability. Find out the importance of personal connection to the natural environment. Consider how Education for Sustainability fits into current education trends.
3. Australian Curriculum
1 hour
Look at the Australian Curriculum more closely and learn more about sustainability as a cross curricular priority in your state or territory. Identify how you can use sustainability to enrich your current curriculum and engage your students.
4. Find What You Need
1 hour and 15 minutes
Spend some time exploring Cool Australia's units of work, lesson plans and digital libraries. Identify which resources will help your teaching. Make a plan for action.
5. One Hour Practical
1 hour and 15 minutes
Spend 1 hour taking action on using sustainability to enrich your curriculum. Reflect on how you went with your practical and get further support to help your next steps.
6. Reflection
15 minutes
Reflect on what you've learnt during the course and consider your next steps.
Further Study
No duration specified
After you've completed the course, you are welcome to explore these bonus lessons to deepen your learning.
User Rating
4.6
Latest Reviews
Please note the feedback listed here is unfiltered, and includes all comments and ratings collected.
Sustainability in the Curriculum (F - 2) / Online
Overall, the course was ok. It never really provided masses of information. It alluded to different bits but never went in depth. It provided links to their website to do further exploring particularly with resources but in terms of the elements they were trying to teach (e.g. the Principles of Education for Sustainability), they never really provided good detail. They also set the course up to provide opportunities to make comments but I was the only one commenting (bar one post), and the comments feature didn't even work on several pages. Considering the price tag on this course I am disappointed.
Sustainability in the Curriculum - Primary (F - 2)
This is a great course! I really had a chance to explore the resources available to teach sustainability in the curriculum. Kirsty was very approachable and encouraging in completing the course, even as the end of term loomed.
Sustainability in the Curriculum - Primary (F - 2)
The course gives a good but simple theory frame and then the website Cool Australia is full of resources. There are lots of ideas and it's really inspiring.
Sustainability in the Curriculum (F - 2)
Interesting, flexible and achievable.
Sustainability in the Curriculum (F - 2)
The course is valuable for anyone wanting to learn how to easily incorporate sustainability into lesson or unit plans. The course gives learners access to information through texts and videos and then provides an opportunity to put the learning into practice, with helpful guidance from Kirsty.
Sustainability in the Curriculum (F - 2)
The course confirmed my belief that it is crucial to teach principles of sustainability to empower our young people to engage with the world as informed and responsible citizens.
Sustainability in the Curriculum (F - 2)
The course was pitched at the right level for me. It gave an excellent overview of the concepts, links to inspired examples and helped me to navigate sustainability throughout the various syllabus documents.
The learning resources associated with the course are high quality and presented in an accessible style. I can easily see ways I can integrate these in my daily teaching practice across a range of learning areas. The support from the course coordinator was outstanding.
Sustainability in the Curriculum (F - 2)
Really easy to complete. Activities were practical, and there was an appropriate variety of activities. The timeline for completion was perfect – not too long or too short.
This course allowed me to deeply understand the areas of Sustainability and the Seven Principles of education for Sustainability. The course, not only guided my understanding but allowed me the time to delve deeper into teaching students about sustainability and how magnificent the Cool Australia website with curriculum aligned activities. By completing the course with a hands on lesson for my students just made the course all that better. The feedback from Kirsty was helpful and reassuring.
Sustainability in the Curriculum (F - 2)
The course gave me lots of new resources to use including lots of great worksheets and videos to use with my class. I would definitely recommend this course to other teachers.
Sustainability in the Curriculum (F - 2)
Did the course meet the objectives?
The course was well structured and I believe it met all of the identified objectives.
As the science specialist and leading sustainability at our school I am always using the Cool Australia Website with my students. I find the resources are well organised and the links to the Australian Curriculum very helpful.
I am about to present to our whole school the benefits of using the Australian Curriculum linked resources that are available to them on the Cool Australia website that will meet the Cross Curricula outcomes, particularly through literacy. As we are about to roll out our ipads and laptops across the school being able to have students submit their work electronically will also be a big advantage.
Sustainability in the Curriculum (F - 2)
The content of the course was excellent, applicable to classroom work. The links to various research and articles and the Cool Australia website were informative. The course being linked to Ausvels was useful and the various ways it could be included across the curriculum rather than trying to find extra time was excellent.
Sustainability in the Curriculum (F - 2)
I enjoyed learning about sustainability. It is an area of the curriculum that I had little to no knowledge of and how it works within the new syllabus. I learnt a huge amount and feel more confident in this area. Thank you.
About the team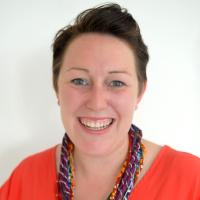 Creator
Kirsty helps teachers grow in their profession. She is the Head of Professional Development at Cool Australia, inspiring hundreds of educators each year. Kirsty shares her 15+ years of teaching and training experience. In her courses, she creates a dynamic space for teachers to be creative and curious. She builds teacher confidence and makes information relevant, helpful and powerful. Kirsty also has a background in communication and talking to people about change.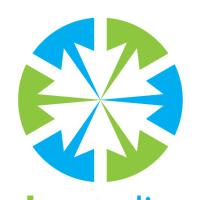 Creator
Cool Australia is an award winning not-for-profit dedicated to supporting educators with tools to foster 'learning for life'. We help integrate topics around sustainability, ethics, economics and wellbeing across the curriculum. This enables teachers of all age groups and disciplines to engage young Aussies in real-life learning whilst achieving Australian Curriculum and Early Years Learning Framework outcomes. Our accredited professional development is designed to build your confidence, understanding and expertise. You will learn through a mixture of practical and thinking activities as well as hearing the stories of others. Plus you will access a range of teaching tools that can you can use straight away in your teaching.