Learning Areas
Teaching Standards
2.1.2 Proficient Level - Content...

Apply knowledge of the content and teaching strategies of the teaching area to develop engaging teaching activities. (All States:National Standard 2.1 – Proficient Level {NSW uses BOSTES code -2.1.2})

3.4.2 Proficient Level - Select ...

Select and/or create and use a range of resources, including ICT, to engage students in their learning. (All States:National Standard 3.4 – Proficient Level {NSW uses BOSTES code -3.4.2})

6.2.2 Proficient Level - Engage ...

Participate in learning to update knowledge and practice, targeted to professional needs and school and/or system priorities. (All States:National Standard 6.2 – Proficient Level {NSW uses BOSTES code -6.2.2})

7.4.2 Proficient Level - Engage ...

Participate in professional and community networks and forums to broaden knowledge and improve practice. (All States:National Standard 7.4 – Proficient Level {NSW uses BOSTES code -7.4.2})
General Description
Hi there! We're Angela Andrews and Kirsty Costa from Cool Australia.

We've created this short course to provide you with teaching tools that can be used to integrate the cross-curricular priority area of Sustainability into the primary curriculum.
In this course, Angela Andrews will help you to explore:
The concept and theory of Life Cycle Thinking.
How our shopping habits (including the processes of production, consumption and disposal of goods and services) impact our natural environment.
Activities and practical tips that demonstrate how Life Cycle Thinking can be used to enhance literacy and numeracy skills and improve student engagement with the real world.
You will utilise Cool Australia's lesson plans and worksheets, which support differentiated learning and are mapped to the Australian Curriculum. You will also have access to Cool Australia's Digital Library which contains images, videos, infographics and research to deepen student understanding.
This course is suitable for Primary Teachers, Curriculum Leaders and School Sustainability Co-ordinators. It is ideal for casual relief teachers and student teachers too!
We look forward to connecting with you.
---
Cool Australia is an award-winning not-for-profit organisation dedicated to supporting Australian teachers with tools to foster student learning for life.
Audience
Teachers working with primary school students. Also great for early career teachers and council education officers!
Available Delivery Formats
Format Description
A short online course is delivered over 1-3 weeks in duration and is worth 2-3 PD hrs depending on the course content and its objectives. Participants will not need to take time off, the course date is the START date only, end dates will be advertised with course hours. Learn more HERE.
This 2-hour course can be completed at any stage over a two-week period. It is accessible 24/7 for the duration of the course.
'Life Cycle Thinking (Primary)' adds value to Cool Australia's extensive 6-hour courses (Sustainability in the Curriculum) or it can be undertaken independently.

Getting Online
Please note that this is an Online learning format and we use the platform
Open Learning
. You have a set time-frame to complete the course and can so at your own pace within the start and end dates (advertised – select 'See More' in the 'Occurrence' section below). There are no set times where you have to attend any webinars etc, everything you need will be within the Open Learning Platform. If you have any problems navigating Open Learning please contact either
admin@tta.edu.au
or
your Presenter
and we will do all we can we can to assist you.
This course contributes to 2.0 professional development hours.
Occurrences
There are no occurrences of Short Online in Australia (ACT) at this time.
Sessions
1. Introduction
15 minutes
Find out more about the course, meet your facilitator and start thinking about consumerism.
2. Life Cycle Analysis
45 minutes
Look at each stage of a Life Cycle Analysis, explore the life cycle of everyday objects and start thinking about the environmental impact of our stuff.
3. Life Cycle of Bottled Water
20 minutes
Extend your learning by conducting a life cycle analysis of a plastic water bottle. Consider marketing as well as social and environmental impacts.
4. Support For Your Teaching
30 minutes
Access units of work and lesson plans, explore the digital library,
investigate what other schools are doing and find out where else to get support.
5. Reflection
10 minutes
Reflect on your course learning and consider your next steps.
User Rating
4.3
Latest Reviews
Please note the feedback listed here is unfiltered, and includes all comments and ratings collected.
Life Cycle Thinking - Primary
Kirsty presented a valuable course promoting Life Cycle Thinking. It was supported by videos, hands on activities and lesson ideas and resources.
Life Cycle Thinking (Primary)
The course of " Life Cycles" concerning the life cycles of products and how they may contribute to waste, recycling or reuse and the relationship to consumption was quite effective in giving new perspectives in looking at environmental factors which contribute to climate change.
Life Cycle Thinking (Primary)
Useful for supporting Geography Cross-curricular Priority of Sustainability
About the team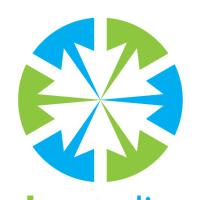 Creator
Cool Australia is an award winning not-for-profit dedicated to supporting educators with tools to foster 'learning for life'. We help integrate topics around sustainability, ethics, economics and wellbeing across the curriculum. This enables teachers of all age groups and disciplines to engage young Aussies in real-life learning whilst achieving Australian Curriculum and Early Years Learning Framework outcomes. Our accredited professional development is designed to build your confidence, understanding and expertise. You will learn through a mixture of practical and thinking activities as well as hearing the stories of others. Plus you will access a range of teaching tools that can you can use straight away in your teaching.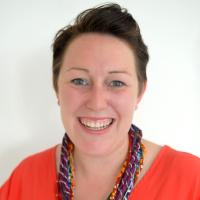 Creator
Kirsty lives in her element by working in roles that focus on education and community. Most recently, she's been a primary classroom teacher, an education consultant and teacher coach.
Kirsty inspires audiences with her fresh ideas and provides pathways that help make a difference to teaching and learning. She delivers online courses, webinars, workshops and keynote addresses to educators across the country. Kirsty helps teachers to build their knowledge, skills and confidence so that they can design exceptional learning for all young Australians.
Kirsty was awarded the 2013 Victorian Environmental and Sustainability Educator of the Year.