Learning Areas
Teaching Standards
1.2.2 Proficient Level - Underst...

Structure teaching programs using research and collegial advice about how students learn. (All States:National Standard 1.2 – Proficient Level {NSW uses BOSTES code -1.2.2})

2.1.2 Proficient Level - Content...

Apply knowledge of the content and teaching strategies of the teaching area to develop engaging teaching activities. (All States:National Standard 2.1 – Proficient Level {NSW uses BOSTES code -2.1.2})

2.3.2 Proficient Level - Curricu...

Design and implement learning and teaching programs using knowledge of curriculum, assessment and reporting requirements. (All States:National Standard 2.3 – Proficient Level {NSW uses BOSTES code -2.3.2})

2.6.2 Proficient Level - Informa...

Use effective teaching strategies to integrate ICT into learning and teaching programs to make selected content relevant and meaningful. (All States:National Standard 2.6 – Proficient Level {NSW uses BOSTES code -2.6.2})

3.3.2 Proficient Level - Use tea...

Select and use relevant teaching strategies to develop knowledge, skills, problem solving and critical and creative thinking. (All States:National Standard 3.3 – Proficient Level {NSW uses BOSTES code -3.3.2})

3.4.4 Lead Level - Plan for and ...

Model exemplary skills and lead colleagues in selecting, creating and evaluating resources, including ICT, for application by teachers within or beyond the school. (All States: National Standard 3.4 – Lead Level {NSW uses BOSTES code -3.4.4})

3.5.2 Proficient Level - Use eff...

Use effective verbal and non-verbal communication strategies to support student understanding, participation, engagement and achievement. (All States:National Standard 3.5 – Proficient Level {NSW uses BOSTES code -3.5.2})

6.2.2 Proficient Level - Engage ...

Participate in learning to update knowledge and practice, targeted to professional needs and school and/or system priorities. (All States:National Standard 6.2 – Proficient Level {NSW uses BOSTES code -6.2.2})

7.4.2 Proficient Level - Engage ...

Participate in professional and community networks and forums to broaden knowledge and improve practice. (All States:National Standard 7.4 – Proficient Level {NSW uses BOSTES code -7.4.2})
General Description
Teachers will work with one of Australia's Leading Ladies of Musical Theatre, Rachael Beck. Rachael will impart her knowledge and experience of the world of theatre to work closely with teachers on stage and audition techniques. In addition, Rachael will be able to answer any questions teachers have on developing their student performances.
Audience
Upper secondary Music and Drama teachers.
Available Delivery Formats
Format Description
Rachael Beck is co presenting on this workshop. Great opportunity to hear from a practicing professional actor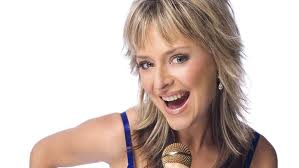 This course contributes to 5.0 professional development hours.
Occurrences
There are no occurrences of Face to Face - Individual in Australia (NSW) at this time.
Sessions
Introduction and Welcome
30 minutes
Participants engage in a series of warm up exercises and activities to introduce to your students before a rehearsal or performance.
The School Musical
1 hour
You have been asked to produce and direct the School Musical… and you only have 6 weeks. Learn about the frameworks employed at Pymble Ladies' College to deliver a most entertaining and highly skilled performance. Participants will be guided through the rehearsal process and strategies employed to learn how it is possible to mount a production and get the most out of your students in a short period of time.
Preparing for the Audition
45 minutes
Participants are guided through a series of strategies to aid students in their audition preparation. This will also be helpful for students preparing for tertiary and professional industry auditions. Rachael Beck will also share stories and experiences of her time in front of the audition panel.
Vocal Master class and Workshop with Rachael Beck
1 hour and 15 minutes
Rachael will introduce the techniques associated with stagecraft and character development.
Teachers will watch Rachael work with a series of students from local schools on song preparation to achieve a more detailed and personalised performance.
Interactive Broadway
1 hour
60 minutes
Launch and introduction of the interactive iBook created by Kurt Schweinberger centered on the Broadway Musical and its place within the classroom. Kurt has compiled and created a series of resources for educators that include a variety of teaching tools and guides to aid student learning.
Features of the book include:


Backstage stage look at the Broadway musical

Interviews from some of the leading key figures in the world of theatre

Games and interactive quizzes

Articles and interviews

Workshops and classroom activities

Listening and Musicology activities relating to the Stage 4, 5, and 6 NSW Syllabus.

Copy of the course notes

All teachers will receive a copy of the iBook to help guide their learning post course. Participants will be able to download the iBook from the iTunes U store. Passwords will be provided at the completion of the course.
Conclusion
30 minutes
Warm down activities and Q&A time. At this time the lucky door prizes will be drawn.
User Rating
4.9
Latest Reviews
Please note the feedback listed here is unfiltered, and includes all comments and ratings collected.
Musical Theatre & Audition Techniques
Loved it! Informative, useful and practical. You can take this back straight to the classroom.
Musical Theatre & Audition Techniques
Excellent presenters who knew their craft and how to get it across to teachers.
Musical Theatre & Audition Techniques
The content was really relevant and the presentation was very enjoyable. A very worthwhile workshop.
Musical Theatre & Audition Techniques
Excellent presentation. Especially the use of practical application.
Musical Theatre & Audition Techniques
Make over two days as it was a little rushed and there was so much information to get through. Great day!
Musical Theatre & Audition Techniques
Lots of great content though this could have been done in two days.
Musical Theatre & Audition Techniques
Excellent information. Very useful and practical advice. I feel very inspired!
Musical Theatre & Audition Techniques
This was an excellent course. Content was engaging and relevant. I loved Rachel's workshops and personal information. I also loved learning about the Pymble show.
Musical Theatre & Audition Techniques
Fantastic content and great real school application.
Musical Theatre & Audition Techniques
Great content, good variety of information and interaction. All presenters wonderful.
Musical Theatre & Audition Techniques
A tremendous learning opportunity. What a pleasure to work with Rachael Beck, one of the leading ladies of Australian Music Theater. Knowledgeable and passionate presenter who demonstrated experience.
Musical Theatre & Audition Techniques
Outstanding. Lots of interaction with feedback and examples. Live work with students, fantastic!!!
Musical Theatre & Audition Techniques
Loved to watch a pro work with students. Some great tips.
Musical Theatre & Audition Techniques
Very engaging. Well organized and insightful.
Musical Theatre & Audition Techniques
Great balance of theory, discussion and practical activities. Great industry insight and school applications.
Musical Theatre & Audition Techniques
Great experience working with Rachael, Kurt and Sabina with ideas for creating a musical. The workshop with students was also very good.
Musical Theatre & Audition Techniques
Loads of usable tools and resources provided by the staff. Probably the best resource were the students in the masterclass and mock audition scenario. Perhaps a little too much time spent on introductions. Could be incorporated into the warm-up games/activities.
Musical Theatre & Audition Techniques
A great course. Lots of good ideas that can be taken back to school. Would be good to have a similar course for students.
Musical Theatre & Audition Techniques
Enjoyed the day. Would have liked lots more from Sabina on school musicals. Felt it was a bit rushed. More Q&A here. Warm-ups less. R Beck's Masterclass was good. i Book was good but don't need to see the video clips. We can watch them later.
About the team
Creator
Kurt Schweinberger is a graduate of the Newcastle Conservatorium of Music and the University of Canberra where he majored in Voice and Piano. For over 20 years Kurt has pursued a passion for theatre both on and off the stage and as part of his role within the classroom. During this time he has been mentored and worked with some leading industry specialists including: Victoria Watson, Jennifer Barnes, Francine Bell, Michael Martin and Rachael Beck. For the past 10 years Kurt has been a music teacher in Canberra and Sydney. Currently he is teaching music at Pymble Ladies College and as part of his role within the College has directed productions of Beauty and the Beast, Chicago and in 2015 will direct Hairpsray. In addition, he has worked as Creative Director for many theatrical events within the College.
Presenter
One of Australia's leading performers, Rachael Beck is a multi-faceted, award – winning powerhouse whose talents span across stage and screen, as both an acclaimed vocal artist actress.
Currently Rachael is touring with the play 'Mother and Son' for the QTC and McLaren House directed by Roger Hodgeman.
Off the back of starring as Truly Scrumptious in TML Enterprises national production of Chitty Chitty Bang Bang, Rachael Beck is also currently touring alongside David Hobson in their show Both Sides.
Rachael's theatre credits include Eureka for Essgee Entertainment, directed by Gale Edwards; 'Sally Bowles' in IMG's Cabaret, directed by Sam Mendes; 'Kathy Selden' in Singing in the Rain directed by David Atkins, earning her a Mo Award nomination and 'Maria' in The Gordon/Frost Organization/SEL production of The Sound of Music.
Rachael is widely remembered for her award-winning role as Belle opposite Hugh Jackman in Beauty and the Beast, which won the 1996 ARIA Award for the Best Australian Soundtrack/Cast/Show Release. Her outstanding credits include her Green Award nominated performance as 'Fantine' in Les Miserables and 'Rumpleteaser' in Cats, both produced by Cameron Mackintosh. Rachael's theatre credits for the STC include 'Peg Hartigan' in Summer Rain directed by Robyn Nevin, Secret Bridesmaid's Business, as 'Fredrika' in A Little Night Music, 'Lady Mortimer' in Henry IV and Me and My Girl – which toured Australia and New Zealand for the Adelaide Festival; and for The Production Company include The Pajama Game, Call Me Madam and Big Hair in America, which premiered at the Hot House Theatre.
Rachael's screen credits include City Homicide, Stingers, Mercury, The Feds, This Man This Woman, GP, Flying Doctors, Home & Away and Hey Dad.
In 2014 audiences saw Rachael's debut album This Girl on March 7th while Rachael's duets album with David Hobson My Baby Just Cares was released on Mother's Day 2014.
Rachael is extremely excited to be appearing in Harvest Rain's 2015 production of "Into the Woods" and then Black Swan's production of "Next To Normal".
Presenter
As Director of Music at Pymble Ladies' College, Sabina Turner has been responsible for countless performances, concerts, and musical productions. She has had many years' experience as a performer, director, musical director and producer of musicals both in schools and the amateur community. With over 30 years teaching experience in schools she has worked in both primary and secondary areas and has nurtured and encouraged many young students to achieve their best on the stage. She has directed and produced the complete range from full length Broadway style shows to small intimate soirees, some of them involving several hundred students at a time. She has taught stagecraft and given masterclasses and workshops on stage presence and song interpretation. In addition her love and knowledge of theatre has resulted in her involvement in several amateur and semi professional music theatre productions.