Learning Areas
Teaching Standards
3.6.2 Proficient Level - Evaluat...

Evaluate personal teaching and learning programs using evidence, including feedback from students and student assessment data, to inform planning. (All States:National Standard 3.6 – Proficient Level {NSW uses BOSTES code -3.6.2})

5.1.2 Proficient Level - Assess ...

Develop, select and use informal and formal, diagnostic, formative and summative assessment strategies to assess student learning. (All States:National Standard 5.1 – Proficient Level {NSW uses BOSTES code -5.1.2})
General Description
This stand alone sequel to the five-star Easy to Use Feedback and Assessment looks at more practical strategies for eliciting and creating feedback in the time-poor environment of the everyday classroom. Given the demands of teacher workload, it is is crucial that correction is quick to create and that students actively respond to teacher advice. This course provides a wide array of strategies to do just that – ensuring that feedback is fast, formative and frequent.
Audience
Teachers looking to improve the quality of feedback that students give & receive, reduce their correction load or focus on improving assessment & feedback.
Available Delivery Formats
Format Description
This course contributes to 6.0 professional development hours.
Occurrences
Enquire whether this course can run in your organisation or school
Sessions
No session information is available.
No Reviews
There are no reviews of this format at this time.


About the team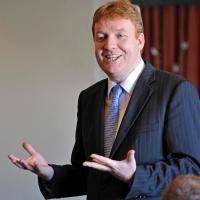 Creator
Glen Pearsall was a Leading Teacher at Eltham High School and a Board member of the Curriculum Assessment Authority. Glen is the co-author of Literature for Life and Work Right and the author of Classroom Dynamics and the best-selling And Gladly Teach.
He works throughout Australia as an educational consultant, specialising in classroom management, engagement and workload reduction strategies for teachers.
He has a particular interest in the work of graduate and pre-service teachers and has worked as a seminar leader and research fellow at the Centre for Youth Research. Glen's ebook The Top Ten Strategic Questions for Teachers has just been translated into Khmer for Cambodian teachers.
His latest book The Literature Toolbox features over fifty strategies for exploring text.