Learning Areas
Teaching Standards
3.6.2 Proficient Level - Evaluat...

Evaluate personal teaching and learning programs using evidence, including feedback from students and student assessment data, to inform planning. (All States:National Standard 3.6 – Proficient Level {NSW uses BOSTES code -3.6.2})

5.1.2 Proficient Level - Assess ...

Develop, select and use informal and formal, diagnostic, formative and summative assessment strategies to assess student learning. (All States:National Standard 5.1 – Proficient Level {NSW uses BOSTES code -5.1.2})
General Description
This stand alone sequel to the five-star Easy to Use Feedback and Assessment looks at more practical strategies for eliciting and creating feedback in the time-poor environment of the everyday classroom. Given the demands of teacher workload, it is is crucial that correction is quick to create and that students actively respond to teacher advice. This course provides a wide array of strategies to do just that – ensuring that feedback is fast, formative and frequent.
Audience
Teachers looking to improve the quality of feedback that students give & receive, reduce their correction load or focus on improving assessment & feedback.
Available Delivery Formats
Format Description
Drawing from his own experience as a teacher and coach, Pearsall offers practical, real-world advice in the form of techniques that are both effective and sustainable in the everyday classroom. The result is smarter assessment – for both teachers and students.
Receive a copy of Glen's new book Fast and Effective Assessment: How to Reduce Your Workload and Improve Student Learning
This course contributes to 6.0 professional development hours.
Occurrences
| | Start Date | Location | Availability | Price | | |
| --- | --- | --- | --- | --- | --- | --- |
| Enrol Now | 19/11/2019 | Sydney CBD | Places available | $394 + GST | | Enrol Now |
Sessions
Session One
2 hours
In this session participants will explore strategies for ensuring that students have a clear sense of what precisely is required of them for work requirements and learning tasks. The emphasis will be on quick easy to use strategies for doing this in a timely fashion. The delivery will involve lots of hands on evaluation of these learning tools.
Session Two
2 hours
in this session we will explore techniques for eliciting evidence from students about where they are on the continuum of learning a specific set of skills and knowledge as well correction techniques for giving students effective formative feedback. Teachers will get to trial these techniques as well as see them demonstrated through videos of actual classrooms.
Session Three
2 hours
In the final part of the session we will explore how to encourage students to take a more active role in the correction cycle – particularly how to ensure that they respond to teacher advice. We will discover a wide range of assessment strategies, examining the subtle adjustments that can nudge students towards better classroom and homework practice.
User Rating
5.0
Latest Reviews
Please note the feedback listed here is unfiltered, and includes all comments and ratings collected.
Engaging presenter. Very relevant and informative.
Engaging and useful strategies to benefit students and teachers.
This course is fantastic. So many ideas and strategies to put into place and think about.
Glen is extremely knowledgeable and passionate, and this comes across in the course. Thoroughly enjoyed and learned a lot.
Inspiring, great strategies.
Glen has a wide knowledge base and lots of experience, very enccouraging and able to provide lots of insight and resources to aid in both assessment strategy and classroom management and engagement. Great to receive Glen's book too! Thank you!
Excellent practical strategies supported by research. One of the best PDs I have been to.
Extremely helpful. So practical. Glen understands teachers and students. Fantastic to have Glen's new book as an ongoing resource.
Best PD I've done. Really engaging. Really applicable + realistic. Thanks so much.
The course was very informative, covered a range of strategies that are relevant and helpful. Excellent interaction with participants.
Very engaging presenter with practical applications I can't wait to implement. Can I try them all in one class???
Clear and engaging presentation. Lots of ideas gained to go experiment in the classroom with.
Great interpersonal skills, great knowledge, very relevant and easy to use/apply in classes.
Very practical/relevant. Highly engaging presenter.
Introduced a variety of strategies.
Excellent. Very helpful with a range of practical strategies. Glen is awesome.
Lots of practical strategies offered. Loved that we were given the book.
Better Assessment: Improving Feedback, Reducing Correction
I have to honestly say, the most valuable and informative course I have attended. I did not lose focus in the 6 hours! I will be implementing most of these strategies.
Better Assessment: Improving Feedback, Reducing Correction
Amazing! I wish I had discovered Glen when I first started teaching.
About the team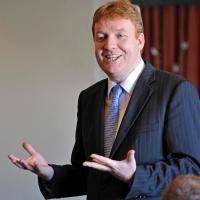 Creator
Glen Pearsall was a Leading Teacher at Eltham High School and a Board member of the Curriculum Assessment Authority. Glen is the co-author of Literature for Life and Work Right and the author of Classroom Dynamics and the best-selling And Gladly Teach.
He works throughout Australia as an educational consultant, specialising in classroom management, engagement and workload reduction strategies for teachers.
He has a particular interest in the work of graduate and pre-service teachers and has worked as a seminar leader and research fellow at the Centre for Youth Research. Glen's ebook The Top Ten Strategic Questions for Teachers has just been translated into Khmer for Cambodian teachers.
His latest book The Literature Toolbox features over fifty strategies for exploring text.