Learning Areas
Teaching Standards
4.1.2 Proficient Level - Support...

Establish and implement inclusive and positive interactions to engage and support all students in classroom activities. (All States:National Standard 4.1 – Proficient Level {NSW uses BOSTES code -4.1.2})

6.1.2 Proficient Level - Identif...

Use the National Professional Standards for Teachers and advice from colleagues to identify and plan professional learning needs. (All States:National Standard 6.1 – Proficient Level {NSW uses BOSTES code -6.1.2})

6.3.2 Proficient Level - Engage ...

Contribute to collegial discussions and apply constructive feedback from colleagues to improve professional knowledge and practice. (All States:National Standard 6.3 – Proficient Level {NSW uses BOSTES code -6.3.2})

7.3.2 Proficient Level - Engage ...

Establish and maintain respectful collaborative relationships with parents/carers regarding their children's learning and wellbeing. (All States:National Standard 7.3 – Proficient Level {NSW uses BOSTES code -7.3.2})
General Description
Inherent in the Principal Standard is the need to manage oneself as a school leader. Popularised by Daniel Goleman, emotional intelligence involves a skill set that can enhance relationships, help to manage challenging situations and resolve conflict while enabling others to feel secure. This course draws on emotional intelligence and positive psychology theory and practice, demonstrating how these areas can equip school leaders with core leadership skills that are needed by contemporary school leaders.
Audience
Aspiring, current Deputy Principals, Assistant Principals, Principals and school leadership teams.
Available Delivery Formats
Format Description
Most TTA online courses are available with an Online Subscription. For a little more than the price of one course, you can gain up to 20 PD hours per year. Learn more HERE.
A normal online course is delivered over 1-12 weeks and is worth from 3-12 PDhrs depending on the course content and its objectives. Participants will not need to take time off, the course date is the START date only, end dates will be advertised with course hours.
This course contributes to 6.0 professional development hours.
Occurrences
There are no occurrences of Online - Individual in Australia (ACT) at this time.
Sessions
No session information is available.
No Reviews
There are no reviews of this format at this time.


About the team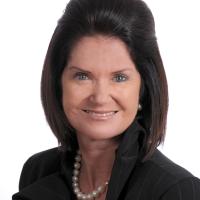 Creator
Michelle has a rich and expansive career in education. She is the National Teaching, Learning, and Leadership Professional Learning Consultant (PLC) for Teacher Training Australia (TTA), and contributes to the quality assurance processes at TTA. Michelle is also an Associate with Cambridge Education.
Michelle is passionate about teachers' capacity to impact positively on the lives of young people.
She has experience as an educational leader in K-12 schooling in NSW and internationally. Michelle has held positions including those of Principal, Deputy Principal, and Head of Senior School (Year 7-12) as well as Senior Education Consultant and Lecturer in a range of education jurisdictions.
She is an author, syllabus writer, and executive coach. Michelle has presented papers and workshops at national and international conferences. She is an experienced educational consultant in areas such as curriculum, pastoral care, academic care, professional learning, and pedagogy.
As a Teacher Quality Consultant at the Association of Independent School NSW Michelle was integral to the development of an online professional practice review and development system for teachers and school leaders.
Her doctoral studies at the Institute of Positive Psychology & Education (ACU) focused on positive psychology.