Learning Areas
Teaching Standards
1.2.2 Proficient Level - Underst...

Structure teaching programs using research and collegial advice about how students learn. (All States:National Standard 1.2 – Proficient Level {NSW uses BOSTES code -1.2.2})

3.4.2 Proficient Level - Select ...

Select and/or create and use a range of resources, including ICT, to engage students in their learning. (All States:National Standard 3.4 – Proficient Level {NSW uses BOSTES code -3.4.2})

4.5.2 Proficient Level - Use ICT...

Incorporate strategies to promote the safe, responsible and ethical use of ICT in learning and teaching. (All States:National Standard 4.5 – Proficient Level {NSW uses BOSTES code -4.5.2})
General Description
Using Edmodo in the classroom as a collaborative social learning tool has benefits for students. Learn how to create Personal Learning Environments and Networks (PLE and PLN).Participants would learn:
- benefits and implications of social learning in the classrom
- how to create a Edmodo space for students
- teaching using Edmodo
This short course will teach you how to connect with your students both at school, at home and on the go by creating an online mobile, social and collaborative learning community.
Audience
All classroom teachers who wish to engage students in social learning through PLE and PLN.
Available Delivery Formats
Format Description
Most TTA online courses are available with an Online Subscription. For a little more than the price of one course, you can gain up to 20 PD hours per year. Learn more HERE.
A short online course is delivered over 1-3 weeks in duration and is worth 2-3 PD hrs depending on the course content and its objectives. Participants will not need to take time off, the course date is the START date only, end dates will be advertised with course hours.
This short course involves two hours of working with course materials presented to develop an Edmodo environment ready to use and a further two hours involved with implementing and trialling Edmodo in the classroom.
The format for this course involves 2 hours of engaging with course materials to develop an Edmodo learning environment. 1. 5 hours is devoted to implementing and trialling in the classroom with a further 1/2 hour dedicated to providing feedback and troubleshooting with the course cohort.

Getting Online
Please note that this is an Online learning format and we use the platform
Open Learning
. You have a set time-frame to complete the course and can so at your own pace within the start and end dates (advertised – select 'See More' in the 'Occurrence' section below). There are no set times where you have to attend any webinars etc, everything you need will be within the Open Learning Platform. If you have any problems navigating Open Learning please contact either
admin@tta.edu.au
or
your Presenter
and we will do all we can we can to assist you.
This course contributes to 2.0 professional development hours.
Occurrences
There are no occurrences of Short Online in Australia (ACT) at this time.
Sessions
Introduction to Social Collaborative Learning
15 minutes
In this session you will learn investigate the benefits of social collaborative learning and how this can impact on learning in your classroom.
Creating and Implementing a Course in Edmodo
1 hour and 15 minutes
In this session you will create, develop and implement a course in Edmodo. The skills covered will include:
- setting up an Edmodo course (including uploading, linking, embedding, alerts, assignments and quizzing)
- creating groups
- awarding badges
- online marking, feedback and grading
Classroom Implementation
30 minutes
In this session, participants will share experiences about the implementation of Edmodo in their classroom. Participants will also be able share resources and courses to build a library of courses ready to use.
User Rating
4.5
Latest Reviews
Please note the feedback listed here is unfiltered, and includes all comments and ratings collected.
Collaborative Learning with Edmodo - A Short Course
Practical online course. Useful introduction to Edmodo.
Collaborative Learning with Edmodo - A Short Course
The course was set out well and informative. It focused around using Edmodo in the classroom. However, the course is more so targeted for absolute beginners of Edmodo. I had already created groups previously and knew these steps. The creation of quizzes and Edmodo's other uses in the classroom could be greater.
Collaborative Learning with Edmodo - A Short Course
This course was great for beginners of Edmodo. It provided basic details as well as more complex ways in which you can provide an ICT platform to contact, grade as well as communicate with students. I have been using Edmodo for a year and this course was still valuable to provide me with many ideas to incorporate a library of information for my students to use as resources.
Collaborative Learning with Edmodo - A Short Course
Very informative course. I learnt the basics of how to set up an Edmodo account and feel much more confident to explore it's possibilities.
Collaborative Learning with Edmodo - A Short Course
I found this course to be very informative and well structured. It would be most useful for a teacher who has never used Edmodo before, as it allows for a very structured and paced approach to setting up, and managing a class using Edmodo. This course is one of the better online courses I have completed.
Collaborative Learning with Edmodo - A Short Course
I already knew quite a bit about Edmodo but there were a few new bits of information that I learnt.
Collaborative Learning with Edmodo - A Short Course
I was pleased with what I learned about Edmodo and feel I have enough knowledge and sufficient skills now to implement it for my classes.
Collaborative Learning with Edmodo - A Short Course
The course gave me the opportunity to put into practise some of the different aspects of Edmodo that I can now use with my class. It opened up new aspects of the program and I have been able to share some of these with other teachers at my school.
Collaborative Learning with Edmodo - A Short Course
I found the course to be very helpful. I enjoyed reading the input from other participants and the experiences they had with Edmodo. I felt I could ask the instructor of the group any question, but the instructions were clear anyway and easy to follow. It helped that I had already used Edmodo in my classroom. I would recommend this course for those beginning to use it or thinking about it.
Collaborative Learning with Edmodo - A Short Course
The course is very informative about Edmodo. The sets are easily understood and helpful with the use of Edmodo. The Collaborative Edmodo space is great to discuss with other teachers their thoughts and views.
Collaborative Learning with Edmodo - A Short Course
This was a great course to complete. I really enjoyed being able to see how other teachers use Edmodo in their classrooms. It was great to collaborate with teacher outside my own school environment.
Collaborative Learning with Edmodo - A Short Course
This course offered resources and practical instructions which enabled me to establish my own classes on Edmodo. The collaborative online environment meant that I could learn from other teachers and the expertise of the presenter.
Collaborative Learning with Edmodo - A Short Course
The course facilitates a range of participant knowledge of Edmodo whether beginning or already using. Plenty of opportunity to learn from others as well as course facilitator.
Collaborative Learning with Edmodo - A Short Course
Learned a lot of practical applications for using Edmodo in the classroom.
Collaborative Learning with Edmodo - A Short Course
I found the course both informative and practical in term of expectations, especially for the classroom. I was expected to think about my classess and the way in which I could enhance my students learning through greater collaboration, both with the course content and with me, as a teacher. Lucy's comments, suggestions and notes made the learning experience very interactive and practical.

I have since become an Edmodo convert, having initially been a sceptic. I am encouraging my colleagues to do the course and to use Edmodo as part of their virtual classroom experience.
About the team
Creator
Lucy is an experienced teacher who currently works as an E-Learning Coordinator and computing teacher at a secondary school. Lucy is also an experienced science and geography teacher. Lucy has a passion for integrating technology into the classroom in ways that are meaningful and engaging for students. Her main areas of interest include the role of teacher presence in the online learning paradigm and online collaborative learning to meet the learning needs of students in the digital world. She has run many professional development sessions both with the TTA and at schools and looks forward to sharing her knowledge and experience with other teachers.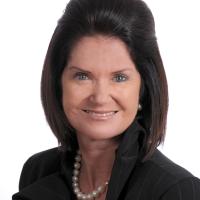 Michelle Nemec
Professional Learning Area Consultant
Michelle has a rich and expansive career in education. She is the National Teaching, Learning, and Leadership Professional Learning Consultant (PLC) for Teacher Training Australia (TTA), and contributes to the quality assurance processes at TTA. Michelle is also an Associate with Cambridge Education.
Michelle is passionate about teachers' capacity to impact positively on the lives of young people.
She has experience as an educational leader in K-12 schooling in NSW and internationally. Michelle has held positions including those of Principal, Deputy Principal, and Head of Senior School (Year 7-12) as well as Senior Education Consultant and Lecturer in a range of education jurisdictions.
She is an author, syllabus writer, and executive coach. Michelle has presented papers and workshops at national and international conferences. She is an experienced educational consultant in areas such as curriculum, pastoral care, academic care, professional learning, and pedagogy.
As a Teacher Quality Consultant at the Association of Independent School NSW Michelle was integral to the development of an online professional practice review and development system for teachers and school leaders.
Her doctoral studies at the Institute of Positive Psychology & Education (ACU) focused on positive psychology.