General Description
Individualised consultancy work with a TTA Professional Education Presenter
Available Delivery Formats
Format Description
Individualised consultancy.
This course contributes to 3.0 professional development hours.
Occurrences
Enquire whether this course can run in your organisation or school
Sessions
Onsite Course
No duration specified
No Reviews
There are no reviews of this format at this time.


About the team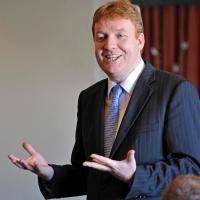 Creator
Glen Pearsall was a Leading Teacher at Eltham High School and a Board member of the Curriculum Assessment Authority. Glen is the co-author of Literature for Life and Work Right and the author of Classroom Dynamics and the best-selling And Gladly Teach.
He works throughout Australia as an educational consultant, specialising in classroom management, engagement and workload reduction strategies for teachers.
He has a particular interest in the work of graduate and pre-service teachers and has worked as a seminar leader and research fellow at the Centre for Youth Research. Glen's ebook The Top Ten Strategic Questions for Teachers has just been translated into Khmer for Cambodian teachers.
His latest book The Literature Toolbox features over fifty strategies for exploring text.