Learning Areas
Teaching Standards
1.1.2 Proficient Level - Physica...

Use teaching strategies based on knowledge of students' physical, social and intellectual development and characteristics to improve student learning. (All States:National Standard 1.1 – Proficient Level {NSW uses BOSTES code -1.1.2})

2.1.2 Proficient Level - Content...

Apply knowledge of the content and teaching strategies of the teaching area to develop engaging teaching activities. (All States:National Standard 2.1 – Proficient Level {NSW uses BOSTES code -2.1.2})

2.3.2 Proficient Level - Curricu...

Design and implement learning and teaching programs using knowledge of curriculum, assessment and reporting requirements. (All States:National Standard 2.3 – Proficient Level {NSW uses BOSTES code -2.3.2})

3.2.2 Proficient Level - Plan, s...

Plan and implement well structured learning and teaching programs or lesson sequences that engage students and promote learning. (All States:National Standard 3.2 – Proficient Level {NSW uses BOSTES code -3.2.2})

3.4.2 Proficient Level - Select ...

Select and/or create and use a range of resources, including ICT, to engage students in their learning. (All States:National Standard 3.4 – Proficient Level {NSW uses BOSTES code -3.4.2})

3.5.2 Proficient Level - Use eff...

Use effective verbal and non-verbal communication strategies to support student understanding, participation, engagement and achievement. (All States:National Standard 3.5 – Proficient Level {NSW uses BOSTES code -3.5.2})

4.5.2 Proficient Level - Use ICT...

Incorporate strategies to promote the safe, responsible and ethical use of ICT in learning and teaching. (All States:National Standard 4.5 – Proficient Level {NSW uses BOSTES code -4.5.2})
General Description
This course will explore strategies for teaching drawing including a variety of approaches, media and techniques. These will address a sequence of learning and reflect identified learning objectives – a documentation of 'just what exactly you are trying to get the students to do and learn'. Ideas for artmaking will be aligned with each of the frames and linked with art history/art criticism. Each drawing activity will be positioned in a possible unit of work and ways for students to evaluate their own drawing and make connections with the artwork of artists will be explored to help students to use art concepts and terms.
Audience
Secondary Visual Arts teachers.
Available Delivery Formats
This course contributes to 5.0 professional development hours.
Occurrences
There are no occurrences of Face to Face - Individual in Australia (NSW) at this time.
Sessions
Teaching drawing for years 7 to 10
5 hours
What To Bring
a digital camera (not compulsory)
User Rating
4.9
Latest Reviews
Please note the feedback listed here is unfiltered, and includes all comments and ratings collected.
Teaching Drawing for Years 7-10
Janet is very engaging & gave us many examples to put into practice.
Teaching Drawing for Years 7-10
It was an excellent day but could have been longer or 2 days.
Teaching Drawing for Years 7-10
Great enthusiasm & positivity. Varied content & activities.
Excellent demonstration of drawing processes and links to units of work.
The practical component was fantastic as were the ideas for embedded things within units. Fantastic for teachers who are not art trained.
Really like the various ideas put forward on the day. And doing the drawing activities was fun and helpful.
Very hands on, covered a lot of different areas and fused different artistic mediums.
Really enjoyed it – lots of ideas based around perspective which will be very helpful
Wonderful wealth of knowledge presented in a digestible way for beginning or experienced education
Great course with excellent practical skills learnt. Beneficial ideas and strategies to be used in the classroom. Taking away a lot of fabulous ideas
Janet was excellent. The extent of her knowledge is amazing. I would come to more of her presentations
Excellent integration between prac, theory and history
Another excellent workshop that inspires my teaching in Visual Arts
Her humour coupled with her extensive knowledge was highly valuable and worthwhile.
Good high energy – loved the whole day.
Helpful in just giving me ideas in drawing in my classes for particular stages.
Well presented, very informative and interesting approach to art making. Links made with the outcome.
Janet was enthusiastic, informative, gave out very useful resources, was syllabus driven and gave me the knowledge and resources to apply in the classroom.
About the team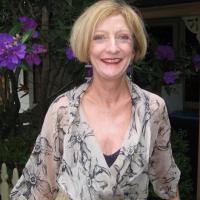 Creator
Janet Rentz has been an art educator for thirty years, having completed undergraduate and Masters degrees in design and art education and embarking on PhD study. Starting as a classroom teacher, Janet then headed up departments in two NSW secondary schools. Following this, Janet became an educator for museums and galleries, devising art programs for school students. After this Janet became the NSW Visual Arts Consultant for DET, implementing the new visual arts syllabus, training teachers and developing support resources. She has lectured in art education at UNSW College of Fine Arts and UTS. She is currently writing art programs for distance education and giving workshops for NAS HSC students.